We're only a few months away from the upcoming release of Kirby and the Forgotten Land, and Nintendo of America is making sure that you'll be ready with re-releases of all of you favorite Kirby characters; Kirby, King Dedede, Meta Knight, and… Byleth?

That's right! According to Nintendo's Child Safety website, we can expect a re-release of Kirby and Meta Knight from the Kirby line of amiibo, and King Dedede from the Super Smash Bros. line. Why they just don't reuse the Kirby series Dedede is beyond me, but Smash series amiibo fans who missed out on Dedede all those years ago will have a second chance!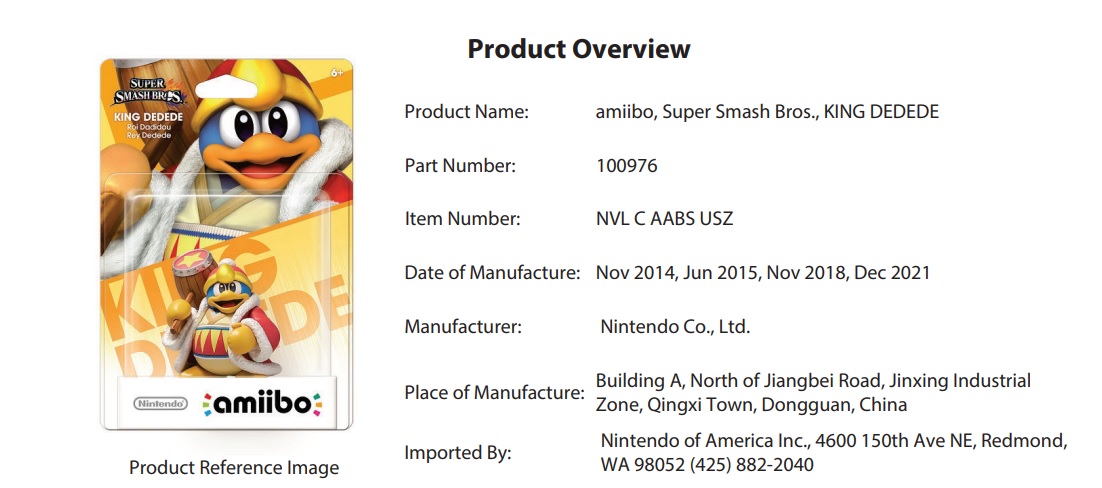 Also being re-manufactured is the Super Smash Bros. Byleth amiibo. No word on why, but it's still a welcome addition. No release date info has been released quite yet, but stay tuned to Amiibo News on Twitter for in-stock alerts as soon as they become available!
Leave a Comment