Amidst the news for Kirby and the Forgotten Land's official release date, Bandana Waddle Dee co-op fun times, new and returning copy abilities, and more, there was one fairly important detail that slipped through — amiibo. While many fans figured that Kirby's newest adventure would also be amiibo compatible, it wasn't mentioned until Japan's My Nintendo Store listed the game for pre-order.
In a section below the game's release date, additional details like the game's rating, ways to play, and more are listed. Right there in that same section, it's confirmed that Kirby and the Forgotten Land will support amiibo.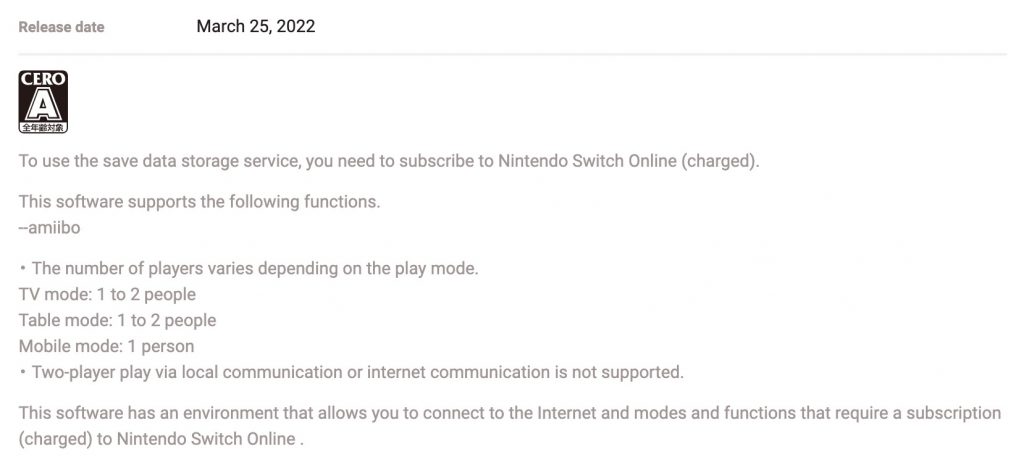 As for which amiibo figures, Nintendo hasn't released additional details yet. Kirby, Meta Knight, and King Dedede all have two amiibo figures each — one from the Super Smash Bros. line and the other from a dedicated Kirby series. Not to be left out, a Waddle Dee amiibo figure rounded out the Kirby amiibo line. Unfortunately, it's been a few years since these amiibo were released and/or issued reprints. Nintendo could come out with new amiibo for the game (like they did last year for Super Mario 3D World + Bowser's Fury, The Legend of Zelda: Skyward Sword HD, and Metroid Dread), yet they only have two months to make an official announcement.
A Bandana Waddle Dee amiibo would be fantastic, but it's more than likely that select amiibo from the Kirby series will be reprinted. In fact, an eagle-eyed Redditor spotted German listings for both the Kirby Series and Smash Bros. series Kirby amiibo. According to the listings, both amiibo are scheduled for a re-release sometime in February.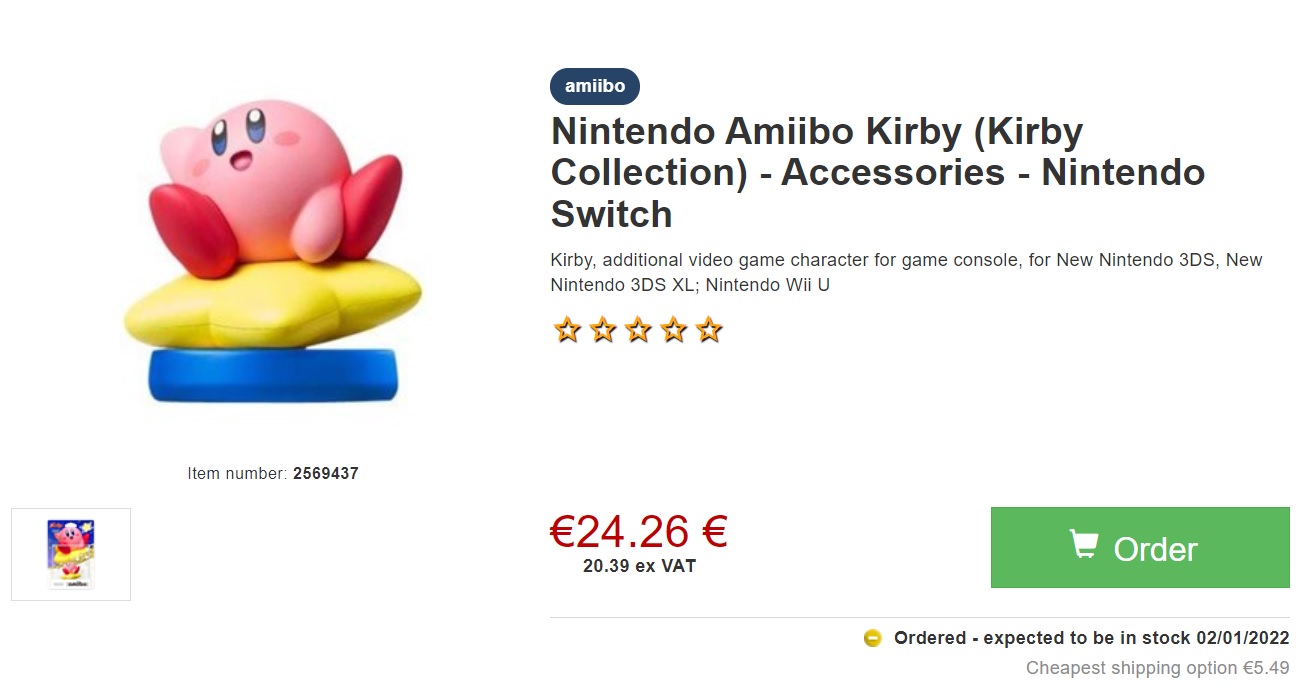 For now, we'll have to wait and see what Nintendo has planned for Kirby and the Forgotten Land when it launches on Nintendo Switch on Friday, March 25th, 2022.
Leave a Comment