Time for some more salt for the ol' wounds, fellow North Americans, as Nintendo of Europe has added three beautiful retro N64 posters to their My Nintendo Platinum Points store.
For 500 Platinum Points (plus shipping), European fans can get three classic Nintendo Power era posters based on The Legend of Zelda: Ocarina of Time, Mario Kart 64, and Star Fox 64. These posters feature lovely, dopamine-inducing renders of these classic games, just as I remember seeing them in issues of Nintendo Power, so I'm quite jealous of European fans who have the opportunity to pick these up.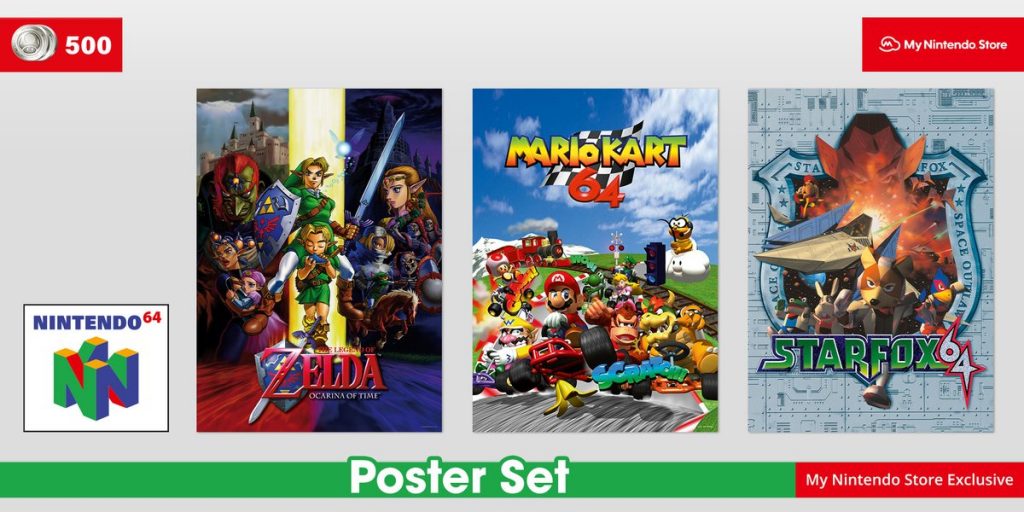 Be sure to act quick if you want the set, as the supply may not last long!
Leave a Comment