Last year NIS America made the surprising call to officially license the fan translations of the two missing games in the Trails saga – Zero and Azure. These two final PSP entries had been skipped by localizers in order to more quickly reach the full-3D Trails of Cold Steel saga, resulting in a lot of key lore and character introductions being officially obscured.
Thankfully that'll be changing later this year, and NIS America is going even more all-out with a special edition for the first of these late-comers, Trails from Zero.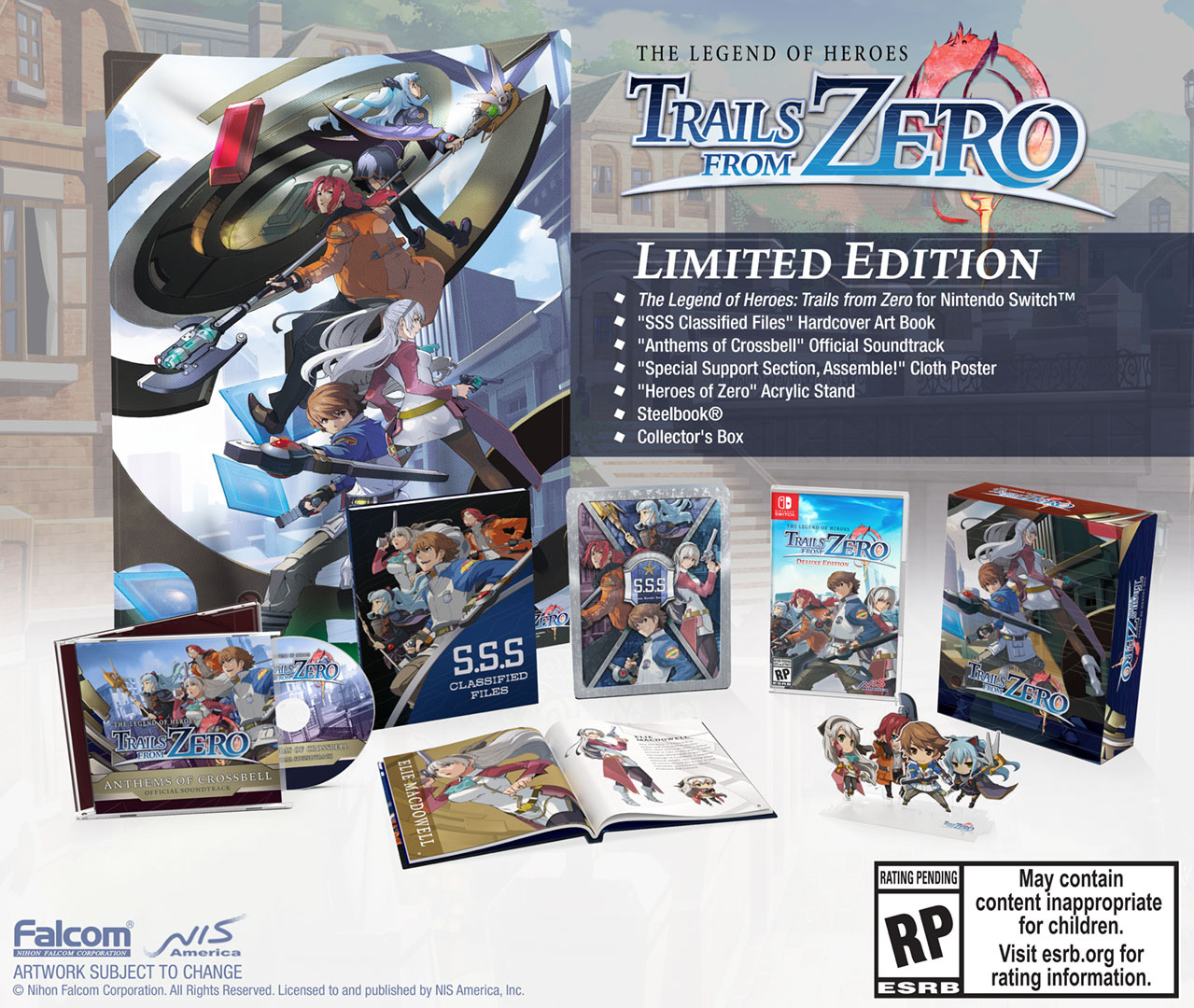 The Limited Edition, which is available both from the North American NISA Store and the European equivalent, features a bunch of goodies. These include an "SSS Classified Files" artbook, a 10-song soundtrack selection CD, a cloth poster, a steelbook, and finally an acrylic stand featuring the heroes.
That's not all, though, as there's some new merch, too! Protagonist Lloyd Bannings is getting an adorable plush, while puzzle fans will also be able to put together a 1000 piece puzzle of a cozy bakery scene.
Trails from Zero will finally arrive in North America and Europe this fall.

Leave a Comment