Gachapon toys in Japan always provide fun little novelties, and this appears to be one of the most charming yet — a set of watches based around the Sony PlayStation One and the Sega Saturn of the '90s, going for ¥400 (~$3.50) a pop.
「セガサターン」と「プレイステーション」が腕時計になってカプセルトイに登場! 2月中旬発売 "白サターン"に"PS one"も! 盤面はディスクデザイン https://t.co/zhO2dcXlIx #セガサターン #プレステ pic.twitter.com/GTaByzlGzV

— GAME Watch (@game_watch) January 14, 2022
Debuting in mid-February, each console  comes in two versions, each with a different iconic game disc located inside. The Saturn has two 2s – Virtua Fighter 2 and Sakura Taisen 2 — while the PlayStation watches include Arc The Lad and Everybody's Golf. If you spot a machine out and about, these are great fun and practical little pickups.
Gallery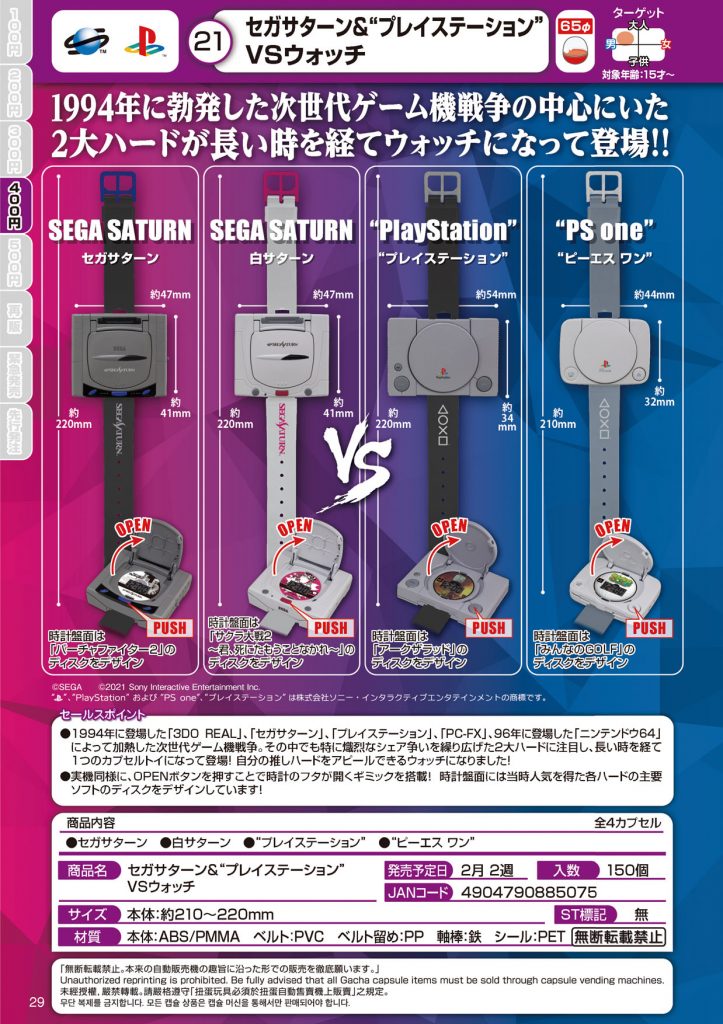 Leave a Comment