The OST for Atlus' recent JRPG Shin Megami Tensei V will release in just a scant few months' time on March 30th, bringing the apocalyptic demon-befriending game to storefronts and streaming services. The soundtrack contains a whopping 117 tracks on five discs, and will include a booklet with commentary on the tracks if bought physically.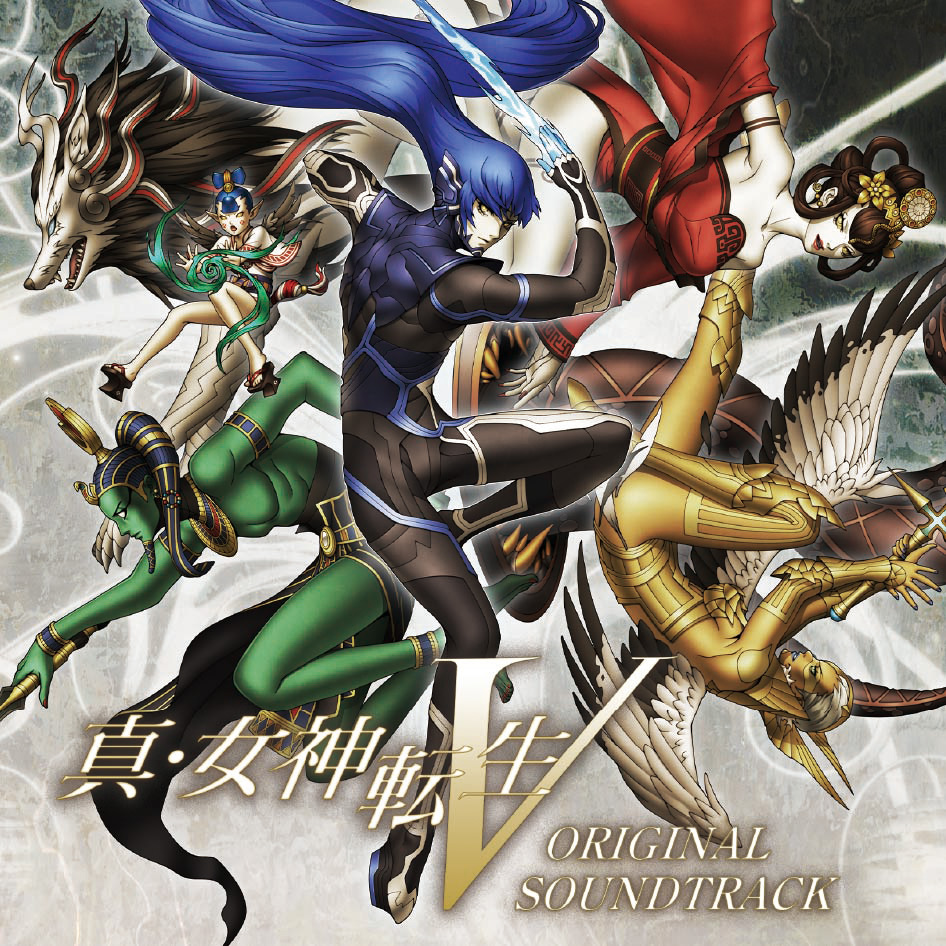 The track lists are displayed below (courtesy of Persona Central). Keep in mind that some titles may contain spoilers for the game!
Disc 1
Ephemeral
Annulus
Daily Life
Jouin High School
Tokyo -Daybreak-
Takanawa Tunnel
Spiral
Another World
If You Don't Want to Die, Take My Hand
Nahobino
Battle – Humans, Demons, And…
It Seems the Knowledge is in Control
Da'at Takanawa
Cadaver's Hollow
Dragon Cave
Talk -Da'at-
Battle -Da'at-
A Rain of Light and Shadow
Tension
Amanozako
World of Shadows
Thou Shalt Play
Battle -Magatsuka-
Doubt
Da'at: Tamachi
Quest – Gentle-
Quest -Oasis-
Lord of Chaos
Disc 2
Those With Power
Battle -Ferocity-
Zen
Da'at : nishi-shinbashi
Quest -blindly-
Quest -elegy-
Quest -raid-
 Battle -ryu ko so haku-
Quest -fate-
Da'at : tokyo gijidou
Yakumo
Reunion and Encounter
Arcangel Abdiel
Overflow
Normal Life
Tokyo -Frustration-
Battle -strength-
Jouin High School -Other World- Main Gate
Jouin High School -Other World- Inside the School
Hyataro
Sahori
Disc 3
Da'at : tennoz
Quest -surreal-
Quest -suspicious-
Battle -droll-
Da'at : konan
Battle -origin-
Da'at : shinagawa station
Quest -grave-
Looming Threat
Battle -seeker-
Quest -LMs'-
Quest -fertility-
Fairy Village
Tremble and Die
Tao
What Couldn't be Saved
Da'at : ginza
Quest -queen-
Quest -archaic-
Quest -dainty-
World of Shadows – Glittering Light or Shadow of Death
Da'at : kanda myoujin
Da'at : tokyo station
Battle -dancing crazy murder-
Disc 4
Demon King's Castle
Battle -edifice-
Talk -edifice-
Da'at : odaiba
Battle -Mitama-
Tsukuyomi
Summit Talks
Collapse of Order
Those With Wisdom
Abdiel and Ichiro
Tokyo – Twilight
Goddess
Da'at : ueno
Quest -order-
Quest -disorder-
Battle -destruction-
The Only Right Way
Temple of Eternity
Battle -seraph-
Fallen Angel
Those Who Have Fought In The Space Between Order and Chaos
Disc 5
The Empyrean
Inevitable Battle 1
Yakumo's End
Battle -Abdiel-
Inevitable Battle 2
Abdiel's End
Battle -Tsukuyomi-
Tsukuyomi's End
Those Who Are Not
Battle -Nuwa-
Disappearance
New King
Battle -eon-
Ask The World
Shin Megami Tensei V Main Theme
Human World
Quest -Tension-
Battle -addition-
Quest -Fiend-
Battle -Fiend-
During Chaos (Shin Megami Tensei III Title Loop 1)
Quest -Demi Fiend-
Battle -Demi Fiend-
Said physical edition can be pre-ordered for $41.99 from Play-Asia now. Save 5% when you use the code NINWIRE at checkout!
Leave a Comment