Nintendo's annual "Year in Review" site is live for Switch owners, recounting players' most-played games of 2021.
By heading to the page and logging in with your Nintendo Account, you can see stats like how many games you played in 2021 compared to 2020, how many hours you spent playing, what your top three most-played games were, your busiest gaming months, whether you played in docked or undocked mode more, and more.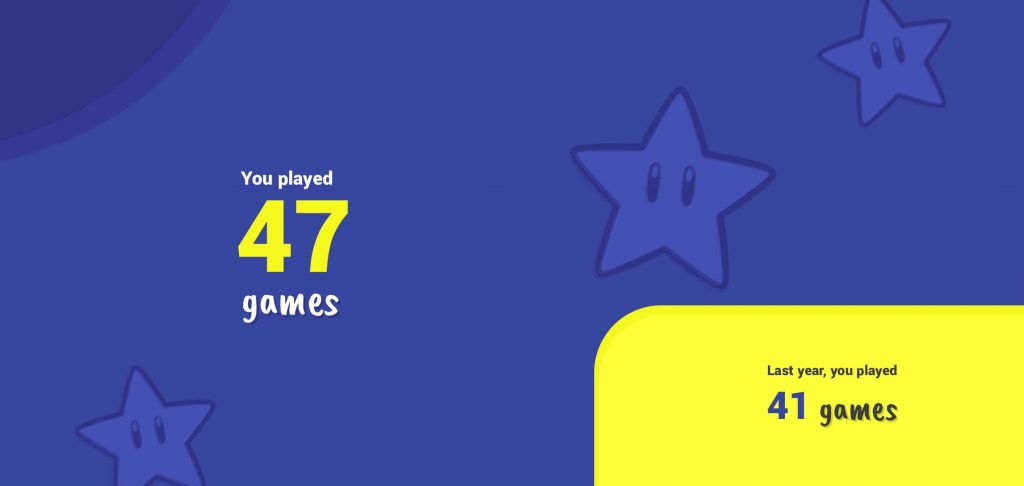 If you're interested in seeing a visual breakdown of your 2021 Switch gaming stats, head over to either the North American Year in Review page or the European one.
Leave a Comment