Last month saw the reveal of the My Nintendo 2022 desk calendar on the Japanese storefront. Now, thankfully, European members will also be able to flip through wonderful Nintendo artwork each month, as the item is now available on the My Nintendo UK and Europe stores.
The calendar features 13 sheets (one for each month and an additional cover sheet), a stand, and a paper case. Each sheet measures at 13.4 x 13.4 cm and is printed on matte-coated paper. They feature artwork of various Nintendo franchises (such as Mario, Zelda, Animal Crossing, Splatoon, and more) on one side, and blank boxes on the other so that you can fill in your own schedule. It also comes with a 13.4 x 17.5 cm black cardboard stand.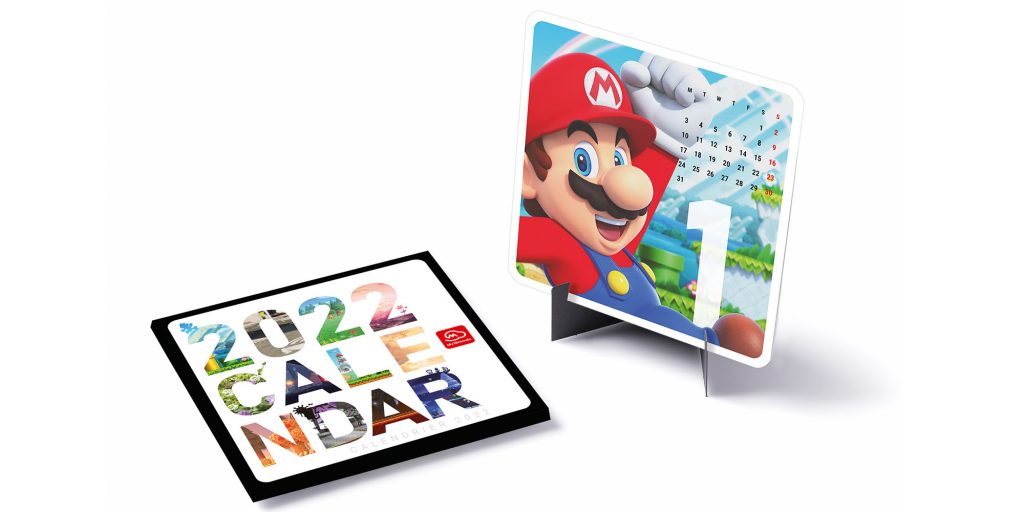 My Nintendo members can redeem the calendar for 300 Platinum Points, with shipping costs that will vary depending on your country. The reward is exclusive to My Nintendo and will only be offered for a limited time, so be sure to gather and spend those points as quickly as you can. If you've been saving Platinum Points for a while, you may also want to check out the new Metroid Dread pin set that arrived on My Nintendo Europe yesterday.
Leave a Comment