The Season of Mischief will soon end in Pokémon GO, so Niantic has been teasing the next season this week on Twitter. Yesterday saw the reveal of the next season's name and theme – the Season of Heritage. Its teaser trailer also showed off a stylized version of the Johto region, and it's with good reason! The Johto region will be getting spotlighted later during the season. Still, the focus won't be just on Pokémon from Generation 2, it'll be on a new discovery that Professor Willow has made – a "historical cave site" that has a "giant door equipped with a set of strange unlocking mechanisms!"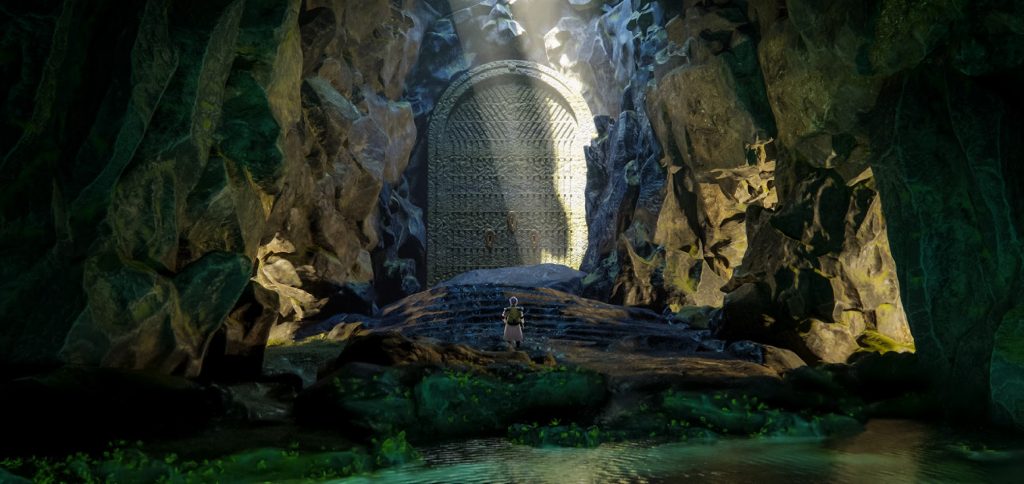 Given the timing and the release of Pokémon Legends: Arceus in late January, it makes you wonder if there are any Hisuian Pokémon hidden in this cave (or Arceus). Speculating aside, what we do know is that the Season of Heritage will begin on Wednesday, December 1st at 10 a.m. and end on Tuesday, March 1st, 2022, at 10 a.m. your local time. Plus, Niantic did announce what events will be happening this December, a variety of special bonuses that will be active during this season, and so much more thanks to a brand new webpage dedicated to the Season of Heritage. Here's just a sample of what events will be taking place this season according to the Season of Heritage webpage and the official Pokémon GO blog:
Sunday, December 5th, 2021 from 11 a.m. to 5 p.m. your local time – Swinub Incense Day: Professor Willow recruits Blanche to help investigate the mysterious door's mechanisms. After some analysis of the faded symbols adorning the door, Blanche determines that the first of the door's mechanisms requires Stardust and the help of Ice- and Ground-type Pokémon to activate. In order to continue their research on the door, Professor Willow and Blanche begin to modify Incense to specifically attract Ice- and Ground-type Pokémon like Swinub for a short period of time.
Tuesday, December 7th to Sunday, December 12th, 2021 – Dragonspiral Descent: An event inspired by the Unova region's Dragonspiral Tower. More details to come!
Saturday, December 18th to Sunday, December 19th, 2021 – December Community Day: Our final Community Day event for 2021! During the event, Pokémon featured throughout 2021's Community Day events will be appearing more frequently in the wild. Additionally, Pokémon featured in 2020's Community Day events will be hatching from Eggs and appearing in raids. December Community Day will be an awesome opportunity to catch any featured Pokémon you may have missed!
Thursday, December 16th to Friday, December 31st, 2021 – Pokémon GO Holidays Part 1 and Part 2: The Pokémon GO Holidays event returns! Look forward to costumed Pokémon, Ice-type Pokémon appearing more frequently in the wild, event-exclusive Field Research, winter-themed avatar items, and a bonanza of bonuses!
Niantic did at least give us details about how they'll end the Season of Heritage. In February, they will be bringing back last year's Pokémon GO Tour (which celebrated Pokémon's 25th anniversary and the Kanto region), but focusing on a different generation. 2022's Pokémon GO Tour will be all about the Johto region! Niantic is very light on the details, just that the event will happen on Saturday, February 26th, and Sunday, February 27th, 2022 and it will require a paid ticket.
Assist Professor Willow and solve the mystery behind this cave and its door starting this Wednesday at 10 a.m. your local time in Pokémon GO!
Leave a Comment