Update (Friday, November 19th, 2021 at 11:45 a.m. PT): Listings for the Lucario plush have appeared on the US and CA Pokémon Center sites. As of this update, pre-orders are currently being accepted and the plush is expected to ship in late April 2022.
---
Lucario is perhaps the most famous of the Pokémon introduced in Diamond and Pearl. It's in Smash, made regular appearances in the anime – it even had a movie! Naturally it's gotten plenty of merchandise too, but this latest announcement could prove exceptionally popular…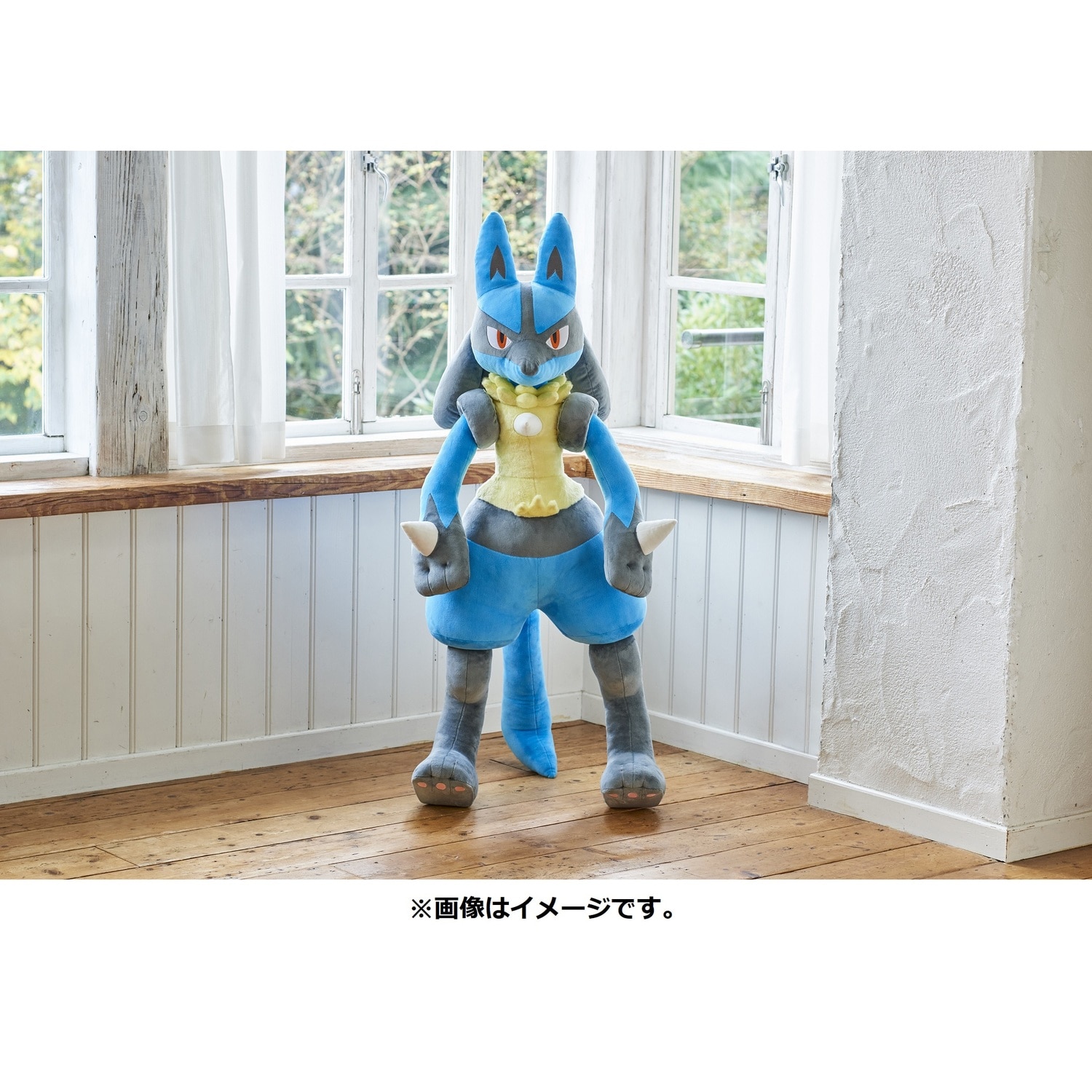 Yes, that's a 120cm tall life-size Lucario plush, available to pre-order via the Japanese Pokémon Center until December 16th, 2021. The fuzzy steel type will then be shipped out in May 2022.
While it's got a soft exterior, the plush does have plastic joints, allowing you to pose it as you see fit.
We'll be sure to let you know if and when the life-size Lucario arrives in the west.
Leave a Comment