One of the better Joy-Con alternatives for the Nintendo Switch is Hori's Split Pad Pro. While it lacks rumble, gyro, and an NFC sensor, it arguably makes up for it with comfier grips and a proper D-Pad.
A downside, however, is that it's only useable with an undocked system… Until now, that is. The company has announced the Split Pad Pro Attachment Set, a bundle that includes central unit which you can slot the controllers into to allow for wired play with a docked system or on PC.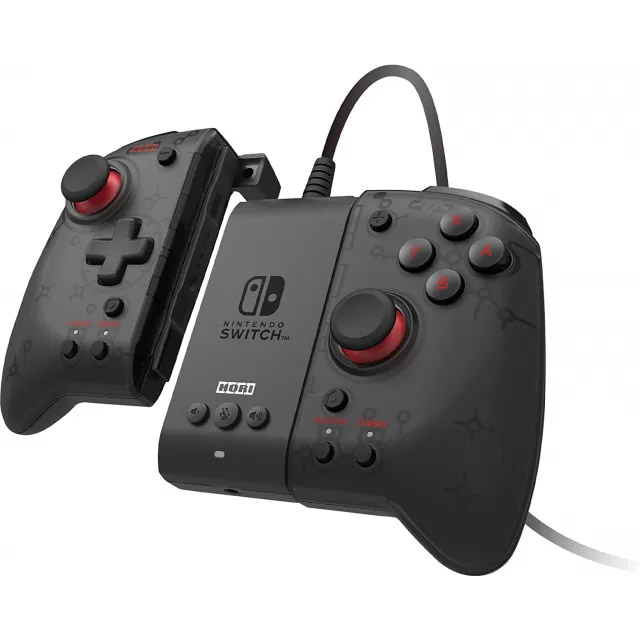 The peripheral also includes a headphone jack and volume control buttons, and is compatible with previously released Split Pad Pro controllers.
The Hori Split Pad Pro Attachment Set is expected to launch on December 30th, 2021, and is available to pre-order via Play-Asia.

Leave a Comment