Nintendo's covered a lot of bases for this holiday season through its Play Nintendo page. If you're looking for a few ways to celebrate this special time of the year with your favorite games and characters, Play Nintendo has some ideas for you. Here are some of our favorites!
First off, it's the time of giving (and receiving), which means a wishlist for yourself and other family members could make life a whole lot easier when it comes to preparing for the holidays. This really handy and quite pretty printable from Play Nintendo showcases both hardware and software, breaking up the wishlist into organized categories — all three types of consoles from the Nintendo Switch family, a number of new game favorites, Joy-Con, and accessories/toys. Simply head to the wishlist page to download the printable!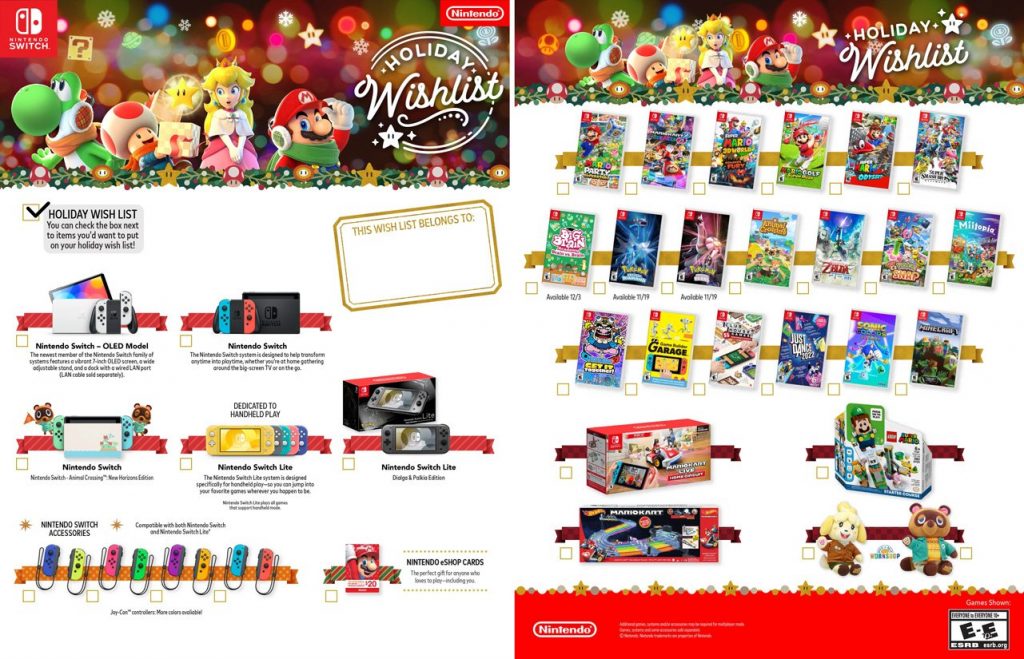 Speaking of gifts, Nintendo's compiled a comprehensive list of gifts the whole family might enjoy. Make sure to check it out, as it offers details about all the products mentioned in the wishlist above, as well as other options.
Trying to stay warm inside during this chilly season? Try your hand at this digital "Winter in Paradise" Animal Crossing puzzle! Three difficulty levels are available — Easy (eight pieces), Medium (18 pieces), and Hard (50 pieces) — which can make putting the cute scene together fun for a variety of age groups.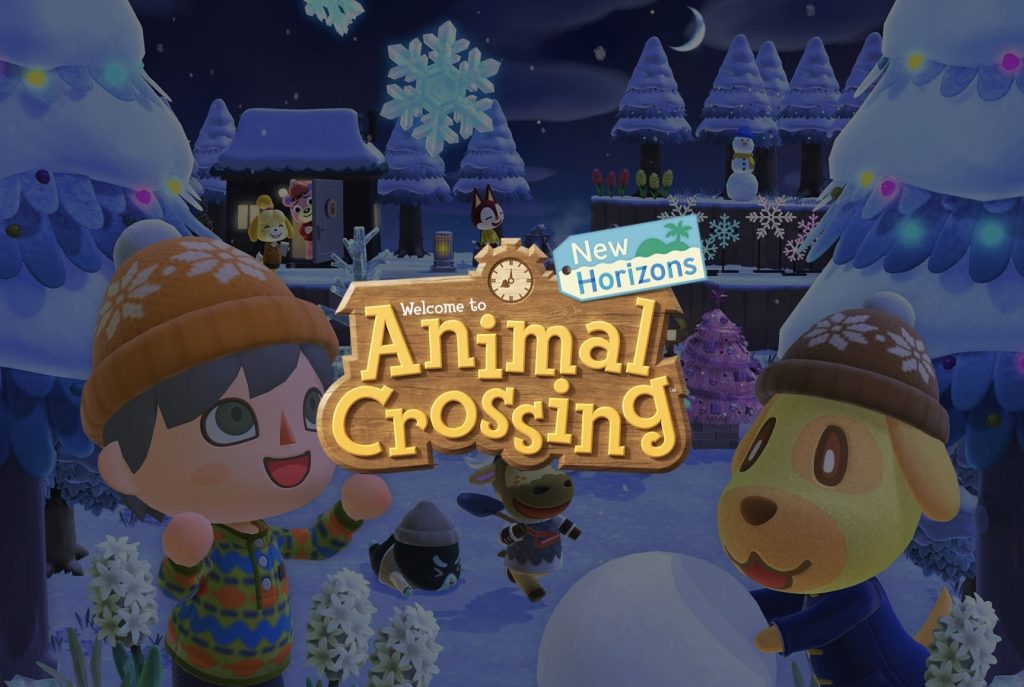 On the topic of Animal Crossing, maybe you and your family have been enjoying that 2.0 New Horizons update. If that's the case, then those around you will love to spread the cheer through the game's very own holiday reindeer, Jingle! Wish your family and friends a happy holidays with this adorable Jingle card from Play Nintendo.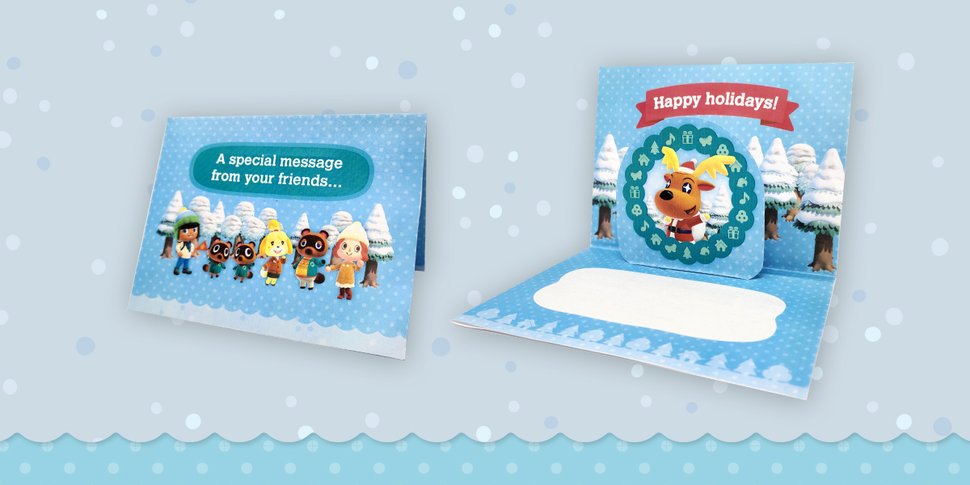 A whole lot of other activities are offered over at Play Nintendo — more puzzles, more printables, and fun tips and tricks from Nintendo for favorite games. Make sure to check out the page when you're looking for something to do during your downtime!
Leave a Comment