This week's announcement from Super Rare Games is a bit different. Yes, they're selling a new physical game for the Nintendo Switch, but this isn't a "once digital, but now also physical via a limited batch" release.
Under a new label, Super Rare Shorts, games launched as this line are physical-only Nintendo Switch releases and are fully funded by Super Rare Games. That means you won't find these games on the Nintendo eShop, ever. Eventually, six months after Super Rare Shorts are released, the games will be digital, but limited to PC via itch.io.
As for what's the first entry in Super Rare Games' Shorts label, it's roguelite Heaven's Machine.
From Glass Revolver, creator of ITTA and House of God:

Heaven's Machine is a chaotic, fast-paced roguelite set on a cosmic train racing towards heaven. Jack wakes up to find themselves at the end of this metal tomb, with no other choice than to pick up a gun, pull the trigger, and run headlong towards the conductor to save their dead loved one.

As Jack, players will travel through a randomly-generated train, grabbing dozens of the 50+ unique items, blasting hundreds of enemies, and battling bizarre monsters. For an extra challenge, battle the demiurge in the unlockable Night Train mode which randomizes all train cars, enemies, bosses, and shops!
Almost following Super Rare Games tradition, Heaven's Machine will come with the game on a physical cartridge, collector's box, standard Nintendo Switch case with interior art, full-color manual, and an exclusive sticker. No trading cards this time!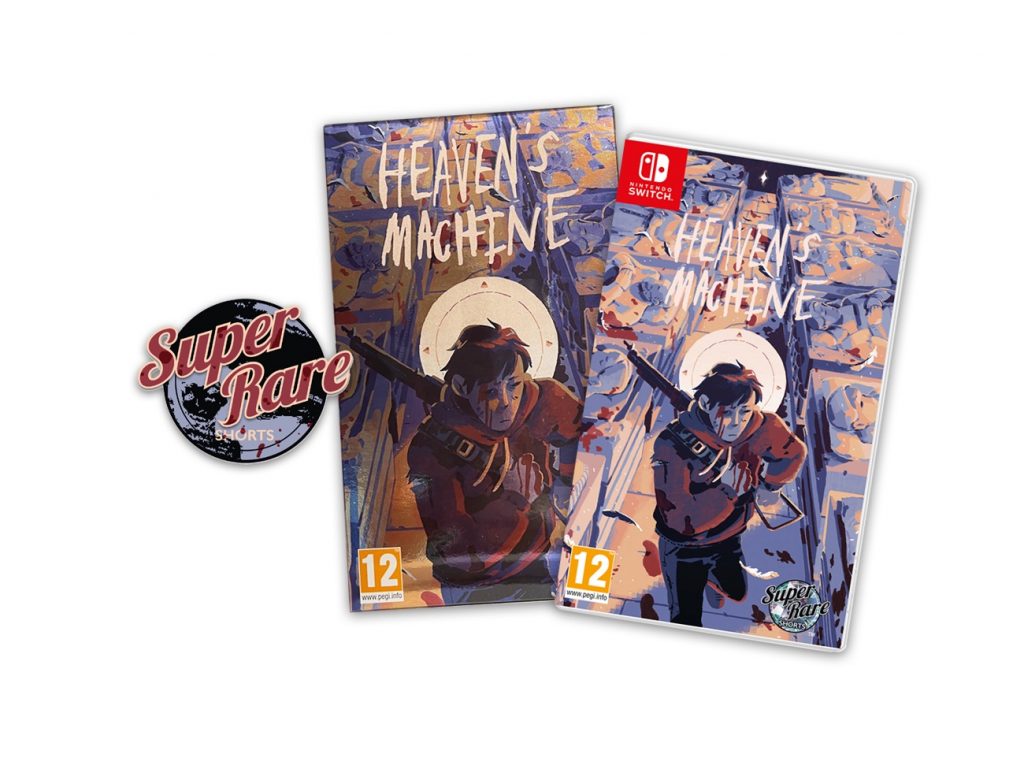 Orders for Heaven's Machine are now open until Wednesday, December 22nd, and copies of the game are priced at $38.81 each (limit two copies per customer). While Super Rare Games will print out as many copies there are orders, they do have the first batch on hand and are shipping those now. Once exhausted, the remaining orders will be fulfilled by a second batch that will be shipping around February 2022. Copies are also available in three-pack bundle for $111.06 that includes the next two games Super Rare Games will release.
Once pre-orders close, though, that's it for Heaven's Machine. If you miss out, you'll have to scout the second-hand market for copies or play the non-Nintendo Switch version later next year when Heaven's Machine is available on itch.io.
Leave a Comment