It's electric! Gaming accessories extraordinaire PowerA has shared two new Nintendo Switch items that are sure to complement any fan of Pokémon — especially those who love Fire- and Electric-types!
Up first is the Pikachu Vortex Enhanced Wireless Controller. The controller from PowerA has seen a really fantastic variety of designs over the years, and this newest addition doesn't disappoint. As always, the controller is officially licensed by Nintendo and offers quality performance for Switch owners. Not only does it provide up to 30 hours of gameplay on just one charge, but two mappable Advanced Gaming Buttons can be programmed easily — and it has motion controls.
With this particular Pikachu Vortex design you'll see Pikachu leaping mid-air in a swirling vortex of powerful electricity. PowerA has listed the controller for $54.99 on their site, although the item isn't yet currently available. Once it's officially up for sale there and listed at other retailers, we'll be sure to tweet out its availability over at @NinWire on Twitter.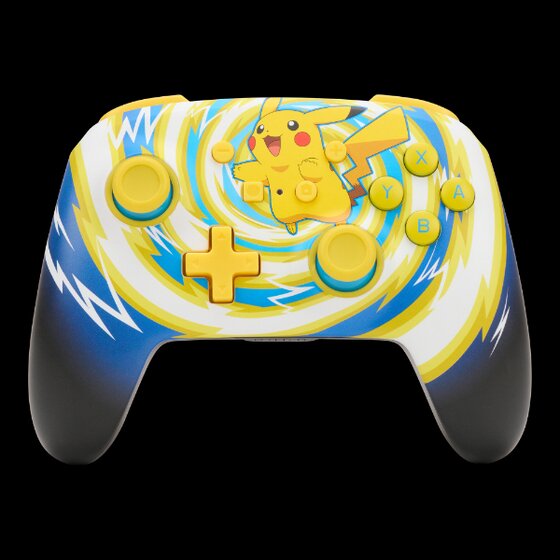 If you like that design, you'll no doubt enjoy this Charizard vs. Pikachu Vortex case that the company has also listed.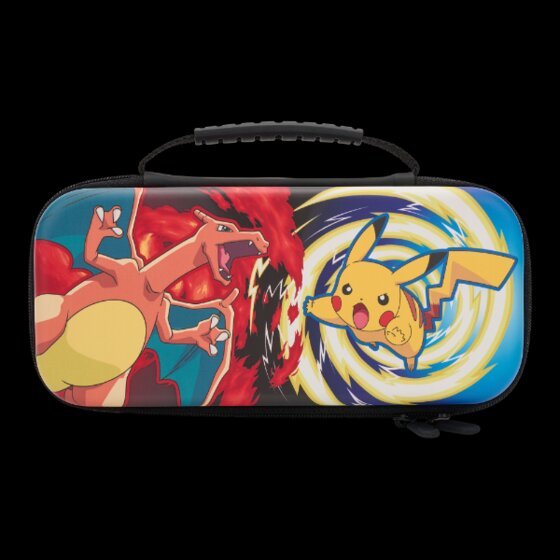 Meant to accommodate both the Switch and the Switch Lite, the molded interior has felt lining and a screen-protector flap that provides storage for nine game carts. A mesh storage pocket is also provided for any other small accessories you want to carry with you. The case will run you just $19.99. Like the controller, the case is not currently in stock at PowerA's site, however, you can bet that we'll be sharing links for it once it's made available to buy.
Lots of other really gorgeous design options from PowerA are available for both cases and controllers. Make sure to check them out on Amazon if you're looking for an easy and efficient way to game on the go!
Leave a Comment