Last month, the Pokémon Trading Card Game revealed a new feature – VSTAR. Effectively a new form of evolution, these suped-up 'mon evolve from standard Pokémon V cards, and now we have a closer look at two upcoming cards that will be part of the Sword & Shield – Brilliant Stars expansion.
First up is Arceus, the deity Pokémon which has the Starbirth VSTAR Power. These powerful abilities can only be activated once per battle, and Arceus' lets you search your deck for 2 cards to add to your hand. Combine that with the Trinity Nova attack which adds 3 Basic Energy cards to any other Pokémon V in play and Arceus becomes a force to be reckoned with.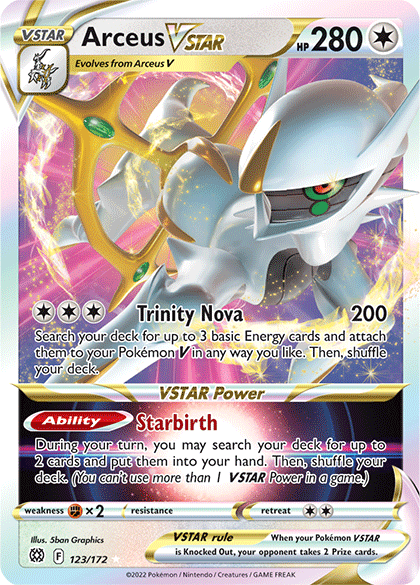 The other VSTAR card is none other than old faithful, Charizard, and unlike Arceus the Fire-type is all about dealing damage, with the VSTAR Power Star Blaze it can knock of 320 HP.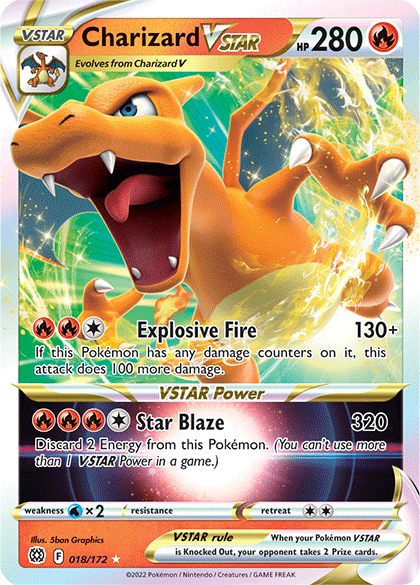 Of course you'll need an Arceus V and Charizard V to take advantage of these powerful forms and two are on the way, which you can check out below:


The latter doesn't even need to be evolved up from Charmander!
We also have confirmation of two upcoming collections featuring VSTAR Leafeon and Glaceon.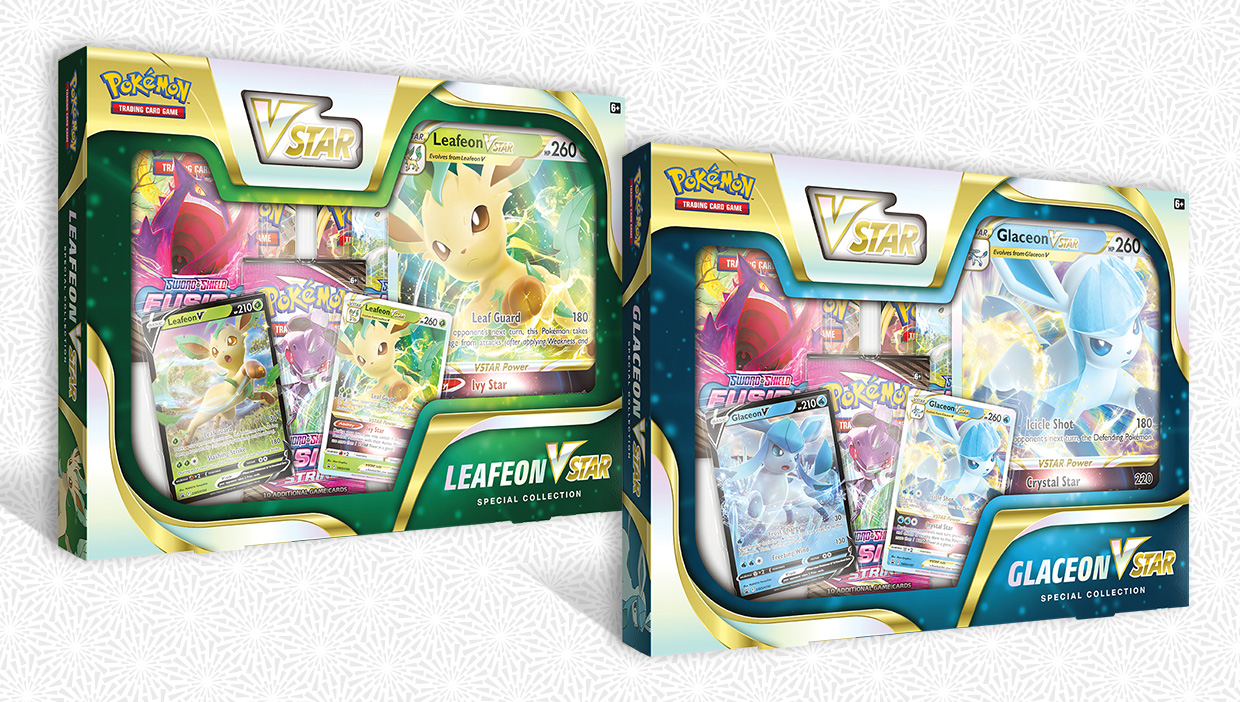 The Sword & Shield – Brilliant Stars expansion will launch on February 25th, 2022.

Leave a Comment