Publisher Ziggurat Interactive and developer Big Boat Interactive are bringing BloodRayne: ReVamped and BloodRayne 2: ReVamped to Nintendo Switch and other consoles in just a few weeks, on November 18th. Even better, the games will be available both digitally and in physical form, courtesy of the folks over at Limited Run Games.
Longtime fans of the series and newcomers alike will have the opportunity to immerse themselves in modernized games with higher display resolutions, upscaled cinematics, and a whole lot more!
Bloodthirsty for adventure? Prepare yourself:
The third-person horror action series BloodRayne introduced gamers to Rayne, a brutal half-vampire femme fatale traveling the world to foil Nazi plans, battle supernatural threats, and uncover more about her vampiric heritage. Featuring a unique protagonist, fast-action combat, superhuman powers, and a globe-spanning storyline, BloodRayne and BloodRayne 2 offer a dynamic and visceral gameplay experience. Beloved by fans and critics alike, BloodRayne became a true cross-media phenomenon, spanning games, comics, and films across the early 2000s.
Mentioned previously, a number of new features for BloodRayne: Revamped are being added. Have a look at the full list from the Ziggurat Interactive press release:
Support for higher display resolutions (up to 4K / 3840×2160 on supported consoles)
Upscaled cinematic videos
Improvements to lighting at the engine level, plus fully reprocessed lighting data
Engine improvements to support uncompressed original textures
Improvements to effects such as reflections, water, fog, and shadows
Localizations include:

BloodRayne: Voiced audio and localized text for English, French, Italian, Japanese, Russian, and Spanish.
BloodRayne 2: Voiced audio in English and Russian. Localized text for English, French, German, Italian, Russian, and Spanish.
Pre-orders for physical editions will offer up both standard copies and a Collector's Edition. You can place your orders this Friday, October 22nd, over at Limited Run Games. You can get a look at all the contents included with the CE in the galleries below!
BloodRayne: ReVamped Art and screenshots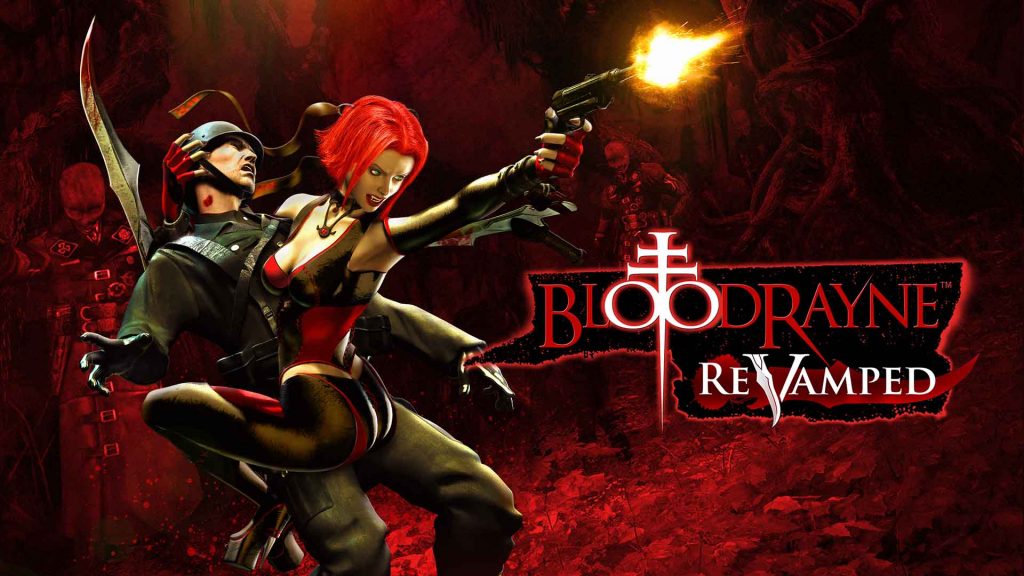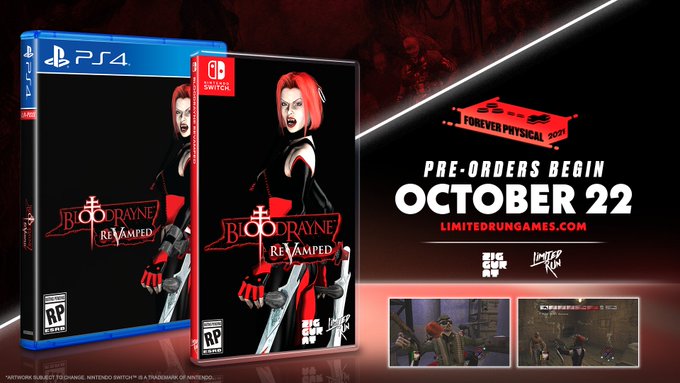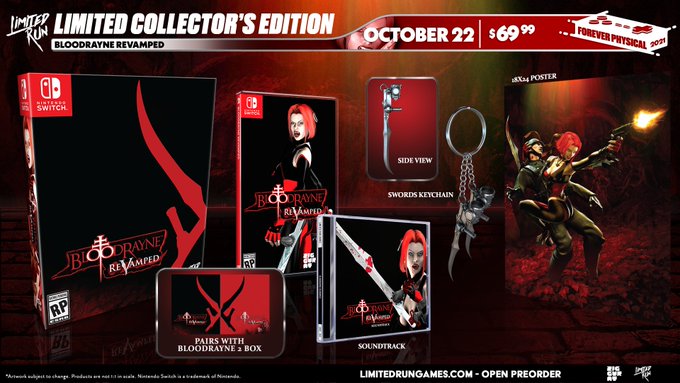 BloodRayne: ReVamped 2 Art and screenshots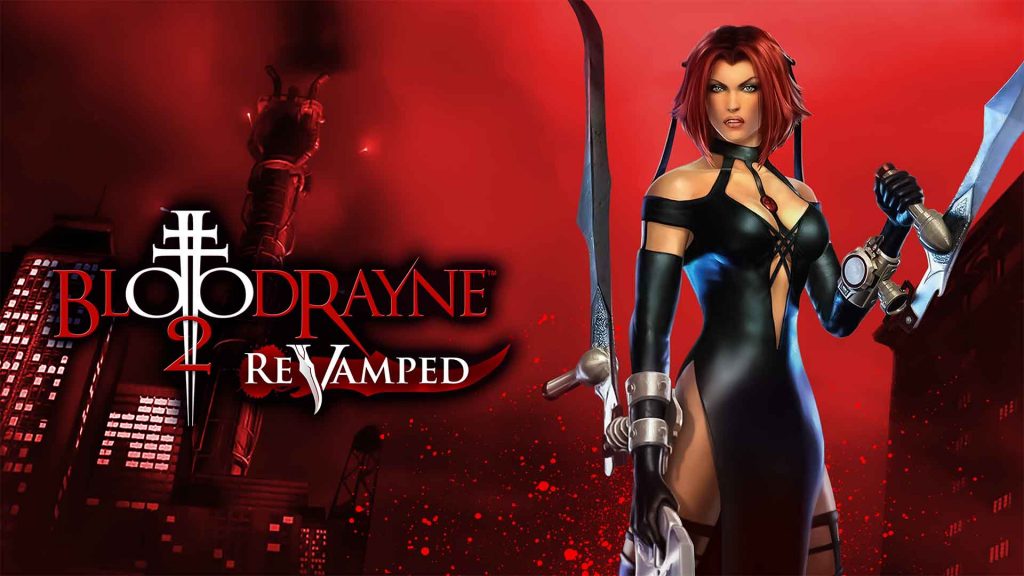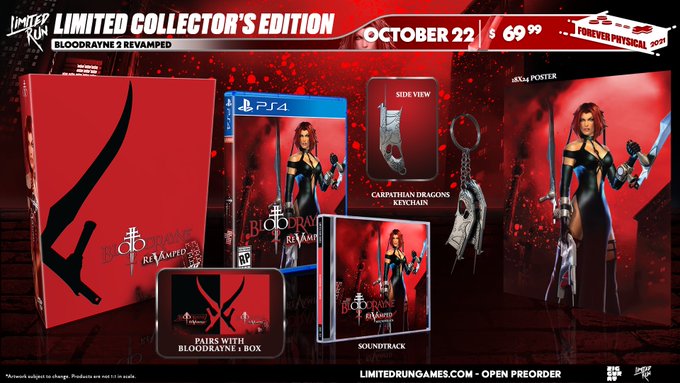 Leave a Comment