It warms my heart knowing a new generation of fans will get to play Banjo-Kazooie once it's available via the Switch Online Expansion Pack. Easily one of my all-time favorites, on the N64 or otherwise, the fine folks at Fangamer are doing their part to prop up the bear and bird with a new line of merch! It's not just B&K in the spotlight though, as an old friend of theirs from their racing days is back behind the wheel!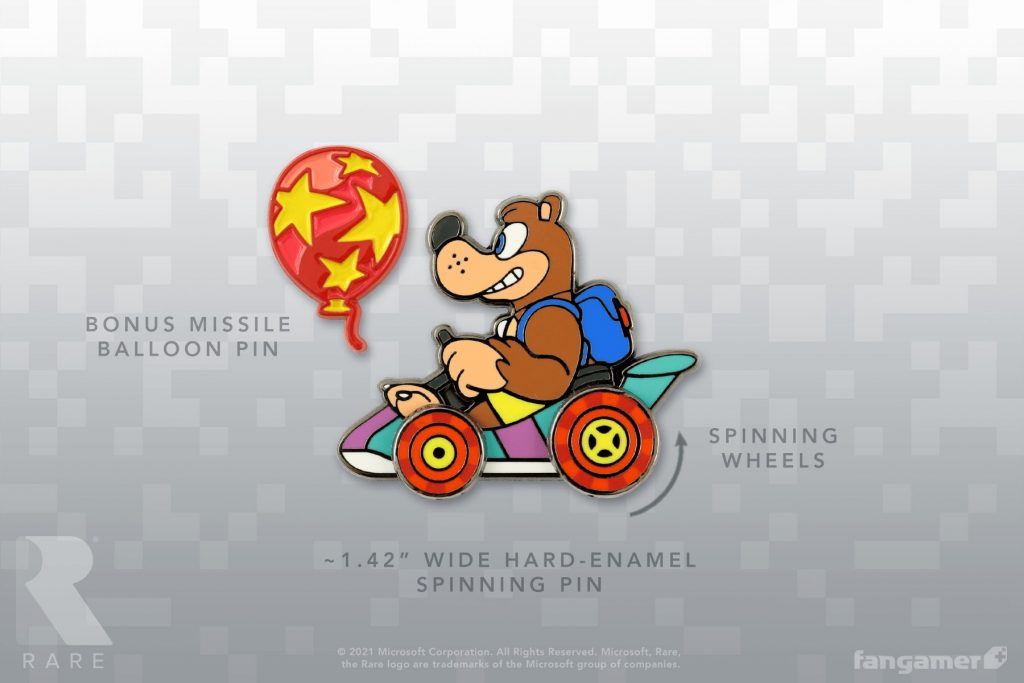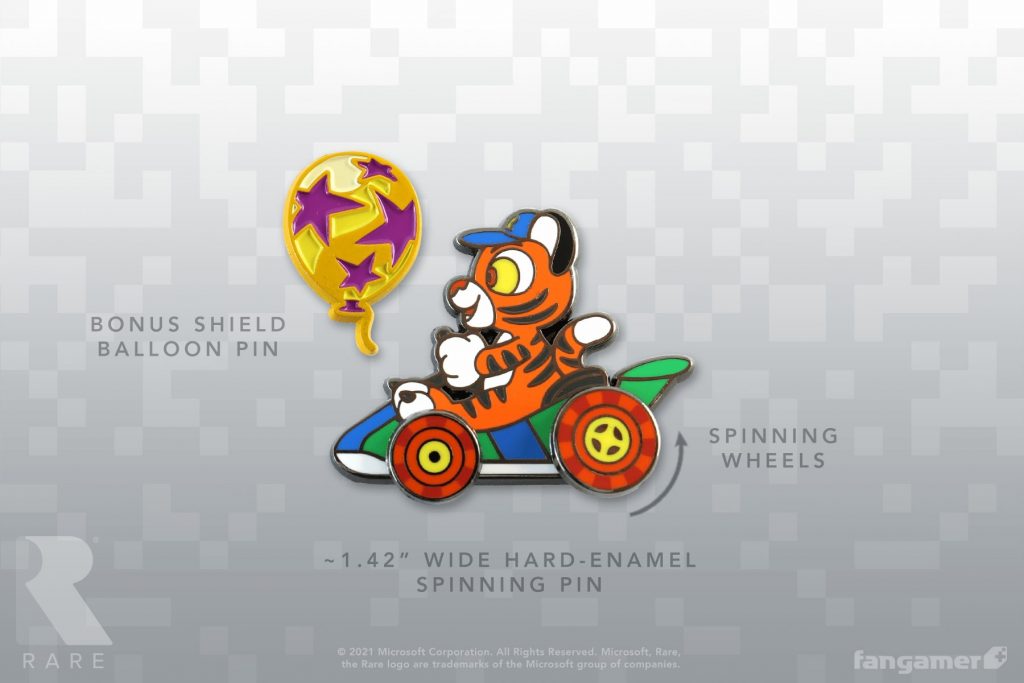 Yes, you're seeing that right — there's new Diddy Kong Racing merchandise in 2021. Now labeled "RareRacers" due to copyright mandated omission of a certain simian, there's no mistaking the car that Banjo's back behind the wheel of. Joining in for the launch of these is Timber, the tiger who put the whole plot of Diddy Kong Racing into place by calling up his friends for help against the terrible Wizpig. Both pins feature spinning wheel accents, and come with a bonus pin modeled after power up balloons.
It's not just these RareRacers that have us excited, though. Behold the Mighty Jinjonator! Recognizable as Banjo & Kazooie's Final Smash, this mega-sized monolith was crucial to their default of the evil witch Gruntilda. Now by popular demand it can join its fellow Jinjo in plush form, and is much more easy to awaken. Squeezing its hand will make its eyes light up, ready to unleash its unbridled cuteness on the world.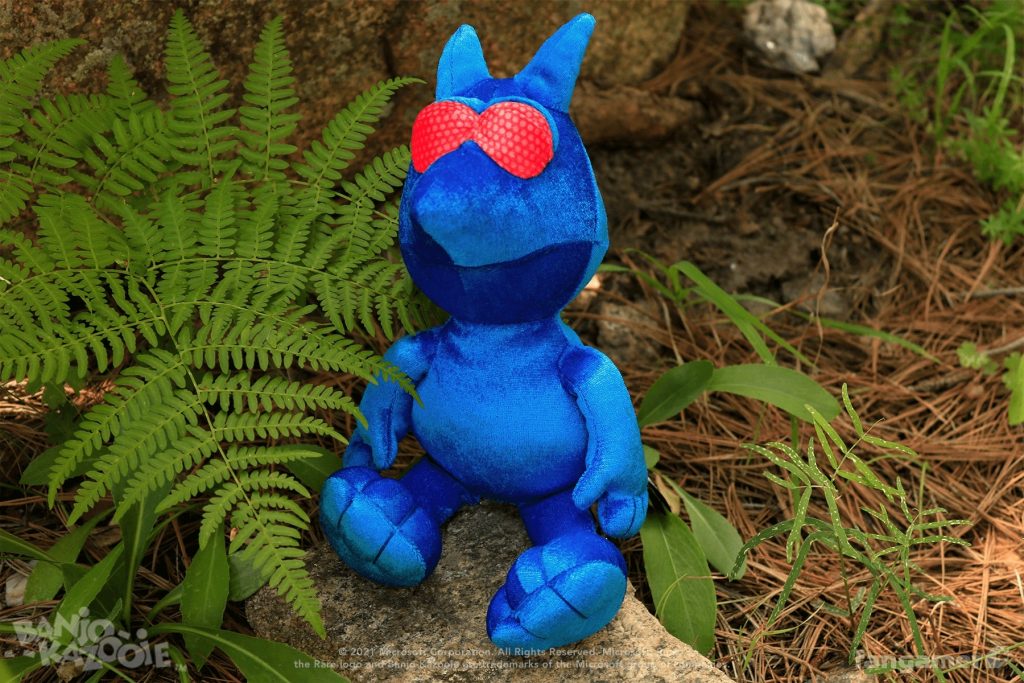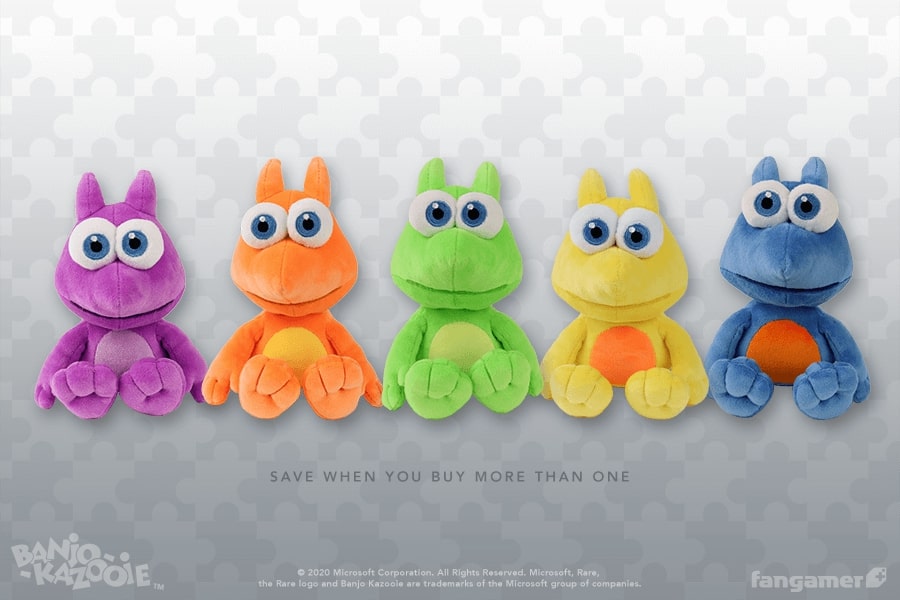 Speaking of worlds, the final piece of this product puzzle is a World of Banjo-Kazooie poster, depicting the entirety of the first two game's levels across a connected world map. It's great seeing Banjo-Tooie get some love here, even if shared with the original game, and this lovely piece of cartography serves as a fitting tribute to the unlikely pair's most famous adventures.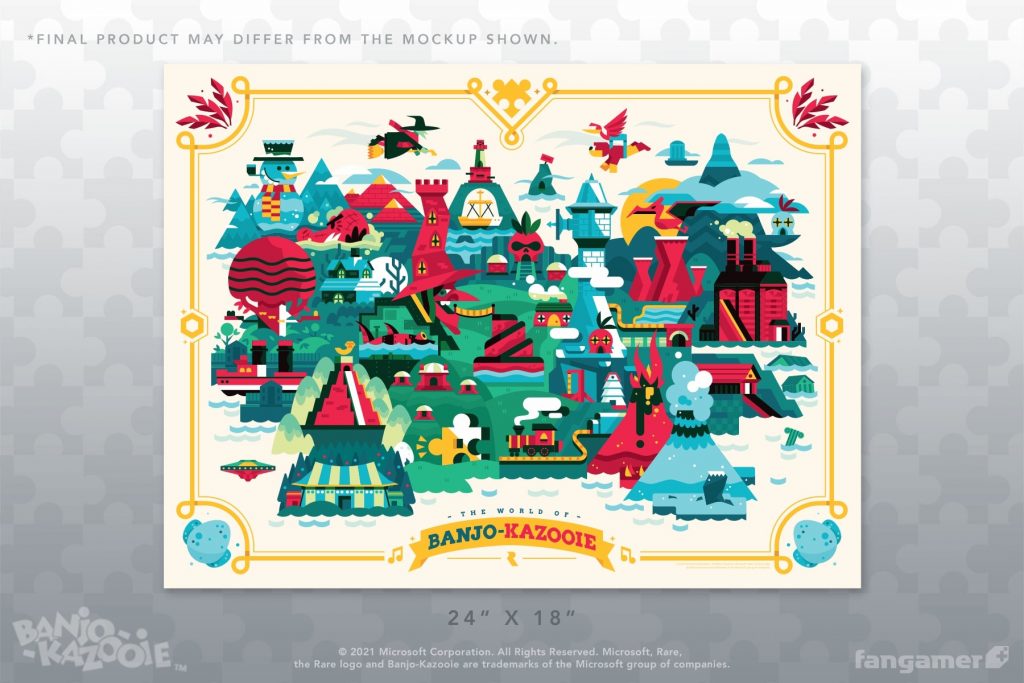 Leave a Comment