If you're anything like me, you're eagerly awaiting the launch of Nintendo 64 classics on the newly announced Nintendo Switch Online + Expansion Pack service later next month. While not every classic title was confirmed, Nintendo graced us with loads of heavy-hitters, even including a Japanese exclusive, never before seen in the US. Below is a full list of all the games coming at launch, with even more confirmed for the future!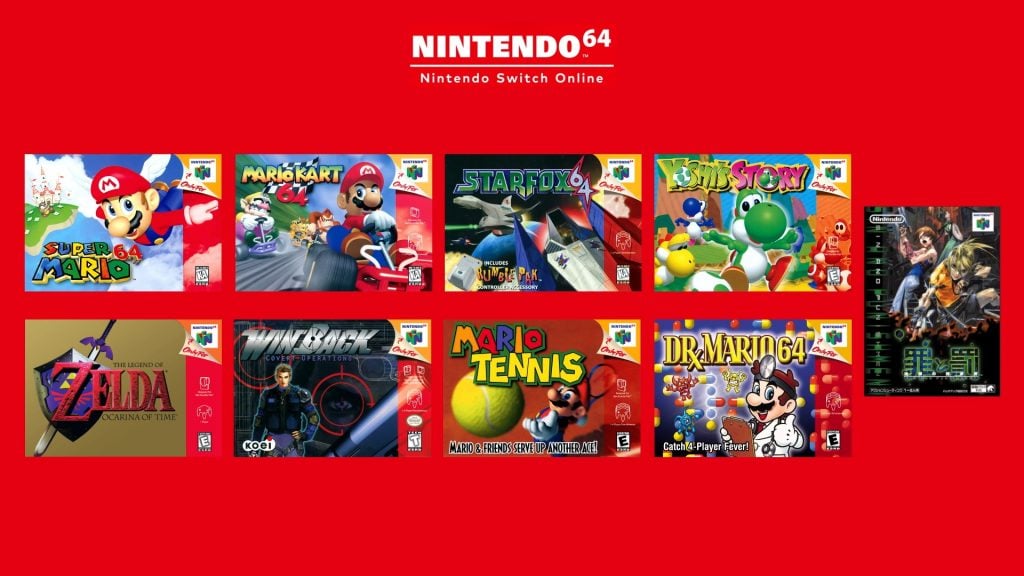 Nintendo 64
Available at launch:
Super Mario 64
Mario Kart 64
Star Fox 64
Yoshi's Story
The Legend of Zelda: Ocarina of Time
WinBack: Covert Operations
Dr. Mario 64
Sin and Punishment – First time released outside of Japan
Mario Tennis 64
Available in the future:
Banjo-Kazooie
F-Zero X
Kirby 64: The Crystal Shards
The Legend of Zelda: Majora's Mask
Mario Golf
Paper Mario
Pokémon Snap
Not only are we getting these amazing games — Nintendo has also confirmed a wireless Nintendo 64 controller for the service as well. Here's hoping it has Rumble Pak support!
Relive the glory days with authentic Nintendo 64 and SEGA Genesis wireless controllers. Both will be available for purchase for $49.99 each to any #NintendoSwitchOnline members. Stay tuned for more information to come. pic.twitter.com/MENafDLLRs

— Nintendo of America (@NintendoAmerica) September 23, 2021
Nintendo 64 games are scheduled to release sometime in October alongside the updated Nintendo Switch Online + Expansion Pack. Stay tuned for more details!
Leave a Comment