After being off the air for seven years, video game-centric television network G4 has announced its official relaunch date: November 16th, 2021.
At launch, G4 will be available on linear TV via Verizon Fios, Cox, and Xfinity TV, through streaming via Philo and a "multi-year promotional and commercial partnership through G4's official Twitch channel," and through "channel-specific content across its social media platforms and YouTube."
Additional distribution will be "announced closer to the network launch."
The network will launch with the return of its "geek culture variety show" Attack of the Show! and video game review show X-Play, hosted by return hosts Kevin Pereira and Adam Sessler, respectively.
Attack of the Show! and X-Play will be joined by Boosted, a "weekly e-sports comedy series," a Dungeons & Dragons limited series, and several e-sports programs in partnership with ESL Gaming.
G4 will also air all 167 episodes of Ninja Warrior (SASUKE in Japan), another return show from its past line-up that hasn't aired on North American television since 2013.
On-air talent Kevin Pereira and Adam Sessler will be joined by hosts new to the G4 brand, including Alex "Goldenboy" Mendez, Ovilee May, Froskurinn, Austin Creed, Kassem G, Jirard "The Completionist" Khalil, The Black Hokage, Gina Darling, Fiona Nova, Will Neff, and the vstreamer CodeMiko.
G4 announced its 2021 return in 2020 and held an open casting call for new hosts earlier this year.
After a G4 reunion show that was broadcast last November, G4 led up to its official relaunch throughout 2021 with several "G4 Beach House" streams and videos on its YouTube and Twitch channels.
The original incarnation of G4 went on the air in 2002, launching with the tagline "TV for Gamers" and 10 original shows all focused on video games, including multiplayer competitive show Arena, trailer showcase Cinematech, tips and tricks show Cheat!, and roundtable talk show G4tv.com.
In 2004, the network merged with TechTV, a tech and internet-focused cable network. The combined entity was briefly called "G4techTV."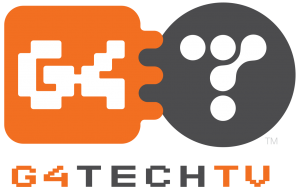 With the acquisition, G4 added TechTV programming like tech variety show The Screen Savers and game review show X-Play; later, G4 revamped The Screen Savers into the pop culture-centric Attack of the Show!
In 2005, "TechTV" was dropped from the "G4techTV" name in the United States, becoming "G4" once again and adopting the new tagline "Videogame TV."
In years leading following, G4 became increasingly less video game-focused and more of a general men's lifestyle channel, airing reruns of shows like Star Trek, COPS, Cheaters, and Lost.
Network mismanagement and a loss of viewership eventually led to the channel's demise in 2014, when all operations were shut down.
Leave a Comment