Starting today and ending Sunday, October 24th, Best Buy will be distributing code cards that can be redeemed for Dynamax Crystals in Pokémon Sword and Pokémon Shield. By simply going to Best Buy store counters, players can pick up a code card for their game for free (no extra purchase is required). These Dynamax Crystals will allow players to battle Gigantamax Pikachu and Gigantamax Eevee.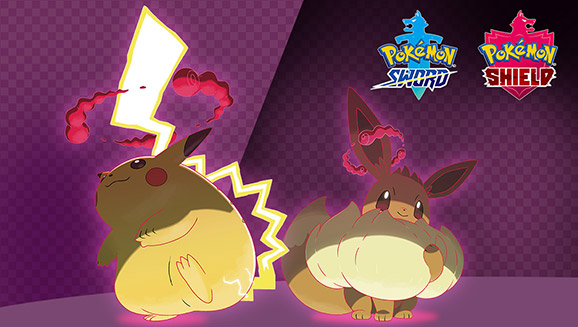 After obtaining the Dynamax Crystals, players will need to follow the steps below to battle Gigantamax Pikachu and Gigantamax Eevee:
Go to the Watchtower Lair, a large Pokémon Den that lies at the base of the Watchtower Ruins in the Wild Area.

When you're in front of the Watchtower Lair, select the Dynamax Crystal in your Bag and choose to use it. A large pillar of light will appear coming from the Watchtower Lair.

Press the A Button to investigate the active den and choose to challenge the Gigantamax Pokémon within. You can invite other players to join you or start the battle with NPC Trainers.

If the Gigantamax Pokémon is defeated, all participants in the battle will have a chance to catch it.
The Gigantamax Pikachu players can catch has the Hidden Ability Lightning Rod and knows the moves Celebrate, Double Team, Thunder Bolt, and Wish. Meanwhile, Gigantamax Eevee has its Hidden Ability Anticipation and knows the moves Celebrate, Wish, Double Edge, and Swift.
Will you be making maximum use of these Pokémon? Stop on in and get your code card, and good luck battling Trainers!
Leave a Comment