Happy Metroid Dread release day! Along with getting a brand new Metroid game that's the sequel to Metroid Fusion (which is nearing its 19th anniversary), Nintendo is also releasing some official merchandise. Luckily, this time it's available for multiple regions and in one case qualifies for international shipping. Check out what gear you can sport as you prepare to visit Planet ZDR and escape the rogue E.M.M.I. units (or die multiple times – no shame, they're tough).
First up is Nintendo NY! Nintendo of America's flagship store on the east coast has a t-shirt and hoodie available, both featuring Samus Aran.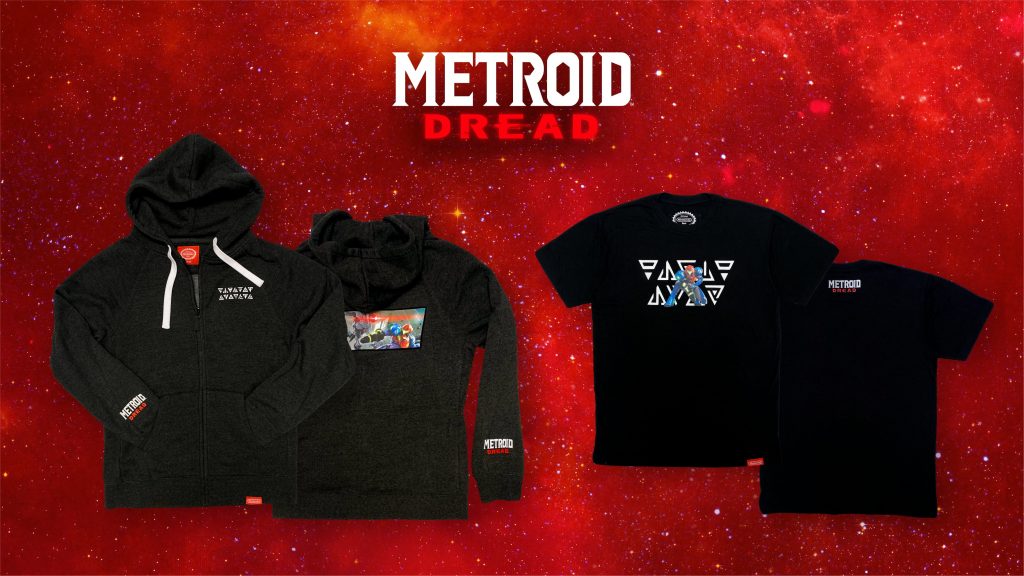 Luckily, the t-shirt has made it online via Nintendo's Online Store. Priced at $29.99, you can order it today! As for the hoodie, it's not up on the site yet, but given that The Legend of Zelda: Skyward Sword HD merchandise collection took a few weeks to debut online, it's only a matter of time before the hoodie is available too.
As for Nintendo Tokyo, they have a Metroid Dread collection in the works. Announced on Twitter, they showed off sample images of some of the products – clear files, t-shirts, a reusable bag, a keychain, a pin, and a thermos. No further details are available at this time, and sadly, these will be limited to Nintendo Tokyo stores and Japan's online My Nintendo Store. When the collection launches, you'll have to purchase these items through a proxy.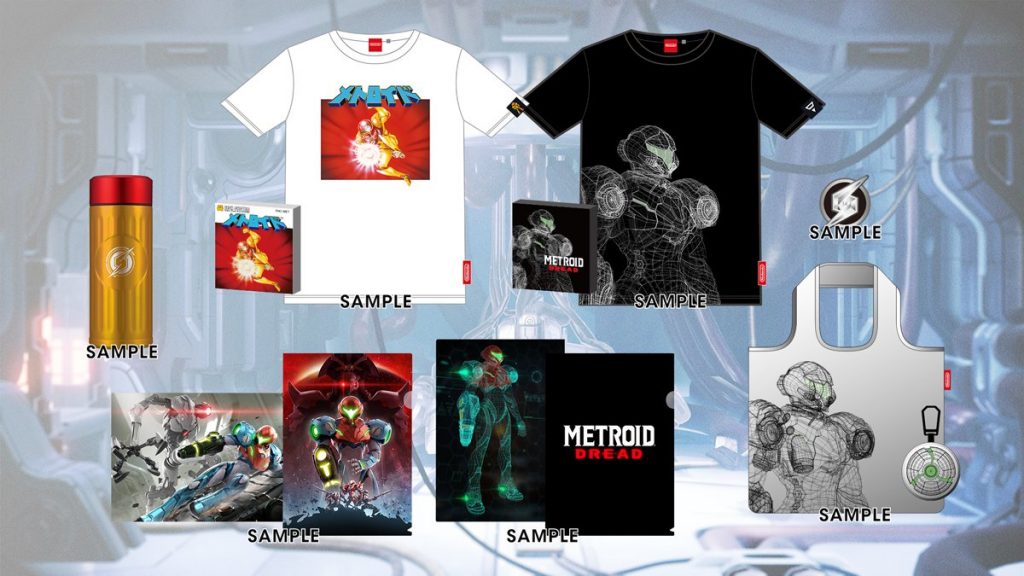 Yet, Nintendo Tokyo is also selling some other Metroid-themed goods today – t-shirts and a hoodie jacket from EDITMODE based on the original Metroid.
Now, if you love the t-shirt (and its four different versions), you'll be pleased to know it's available for purchase through EDITMODE's online store and international shipping is available through WorldShopping. The only downside is that you can't pick which shirt variant you want – it's all random. The shirt is available for ¥6,380 (about $56.87). Additional shipping and tax fees will be added if you use WorldShopping's services.
Here's to seeing more official Metroid-themed merchandise released by Nintendo! After all, Samus Aran's adventure isn't over yet, as we await Metroid Prime 4 for the Nintendo Switch still.
Leave a Comment