Sora may be the final fighter for Smash, but it's looking like the game's collection of spirits could continue growing. There'll be the Kingdom Hearts Spirit Board on October 18th, and every achievement milestone cited for Smash on spirits was "as of September 2021." Regardless of what may happen after the Keyblade wielder finds his way, this weekend is bringing some that are a lot less cheerful.
In honor of the game's release, three Metroid Dread spirits will descend into Super Smash Bros. Ultimate. These should be Samus in her new suit, an E.M.M.I., and the mysterious Chozo Warrior. Nintendo wants to make sure people know Metroid Dread is out there, and this little weekend-long event is another sign of that.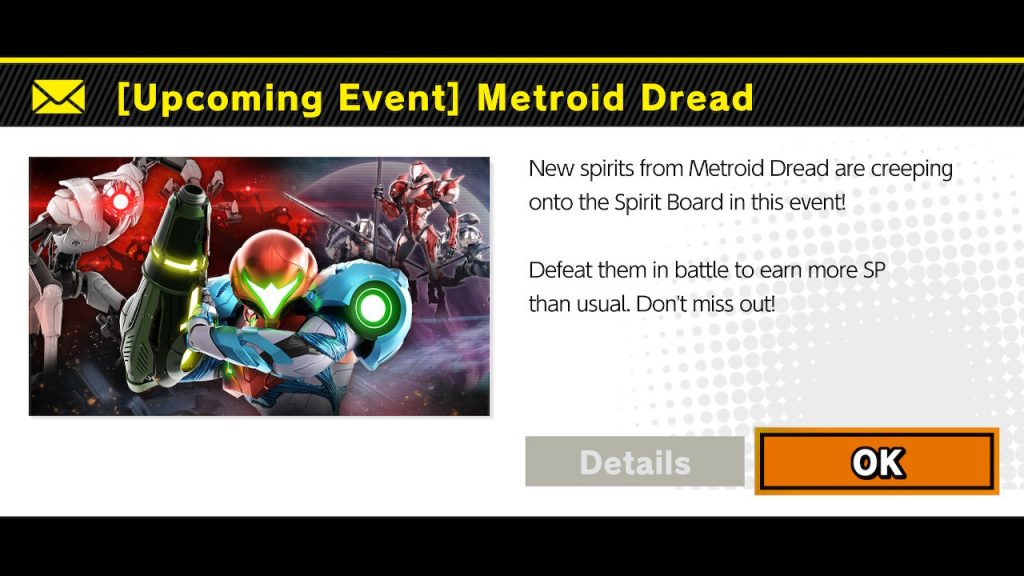 Be sure to grab these Metroid Dread spirits once they arrive — presumably with the game's launch on October 8th.
Leave a Comment