There are many things that drive hype during a Mr. Sakurai Presents or other Super Smash Bros. reveal, but there's something about new Kirby hats that always delivers. Sora is no exception, granting the pink puffball his ample spikiness, but that's not all he's just bequeathed. No darkness in Dream Land is safe, because Kirby just gained access to the Keyblade.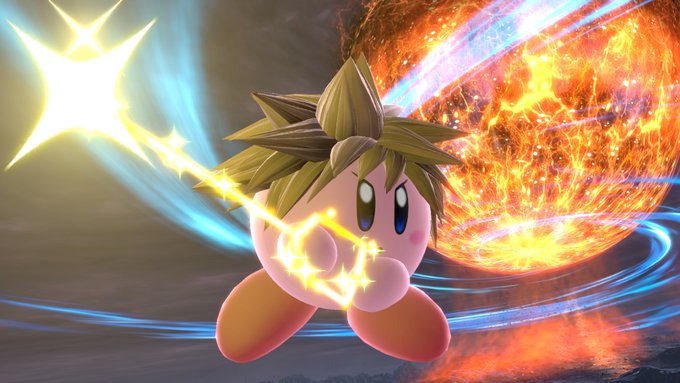 Or, to be fair, it appears he isn't wielding an actual Keyblade. Rather, via his Copy Ability he's able to manifest a copy out of some infinitesimal energy drawn from his cosmic vacuum of a body, mimicking a key-like shape with magic star particles. I'd argue that's more impressive than flailing a key around, but it still speaks volumes of Kirby's capabilities and purity.
You can wield various Fire, Thunder, and Ice magicks with Kirby when Sora comes to Smash on October 18th.
Leave a Comment