With all the Disney worlds the character visits, fans were no doubt wondering what Sora's stage would be in Super Smash Bros. Ultimate. Per today's Mr. Sakurai Presents, it'll be none of that, with not much mentioned in the way of the House of Mouse. Instead, the character will call Hollow Bastion home – a world from the first Kingdom Hearts that played a big part in its climax.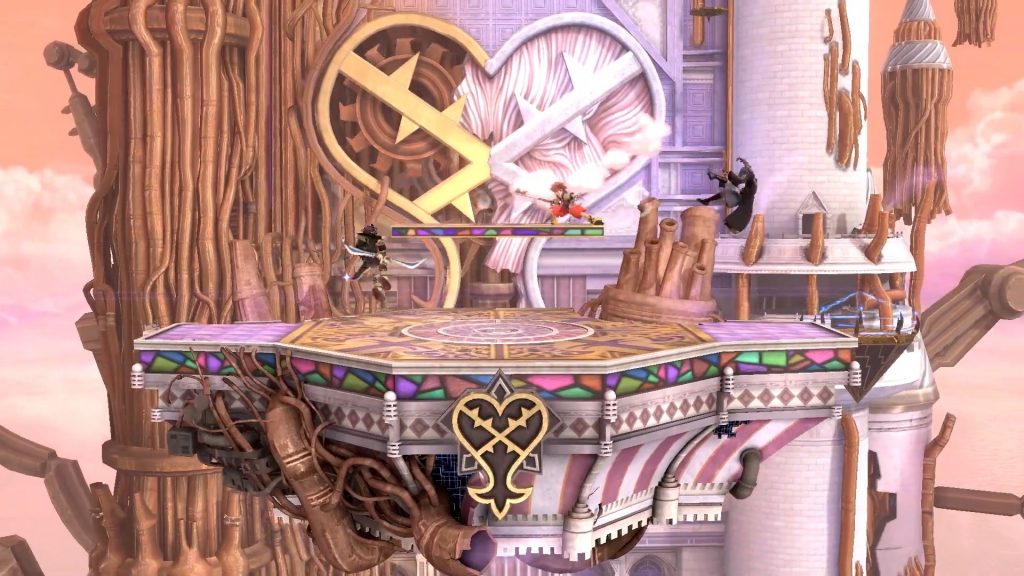 The layout looks familiar, basing itself on the original game, but it's the extra flourish that makes things feel extra Kingdom Hearts. When low on stock or time, the area will turn into Dive into the Heart, the stained glass-laden dark void that starts off the series. Here different windows will appear with various Kingdom Hearts characters in the background. 
Sora

Riku

Roxas

Xion

Terra

Ventus

Aqua
Others will appear in smaller frames, such as Axel and Xehanort, letting you spot favorites from across the franchise as you fight. It'll arrive alongside Sora on Monday, October 18th. 
Leave a Comment