Edit (Monday, November 15th, 2021 at 10:45 a.m. PT): According to Twitter account PokéPOP, the Diamond Glitter edition of Eevee currently has a planned release date of Friday, December 3rd at Hot Topic stores (online and in-store). Dates could still change, though.
---
Another convention is coming up! This week New York Comic Con returns, and while the event will be in-person, some businesses will be participating digitally. Funko is getting ready for their one-day Virtual Con NYCC 2021 event by announcing exclusive after exclusive. So far we know of at least one Pokémon Funko POP! exclusive that'll be launching during the event and that's the Diamond Glitter version of Eevee!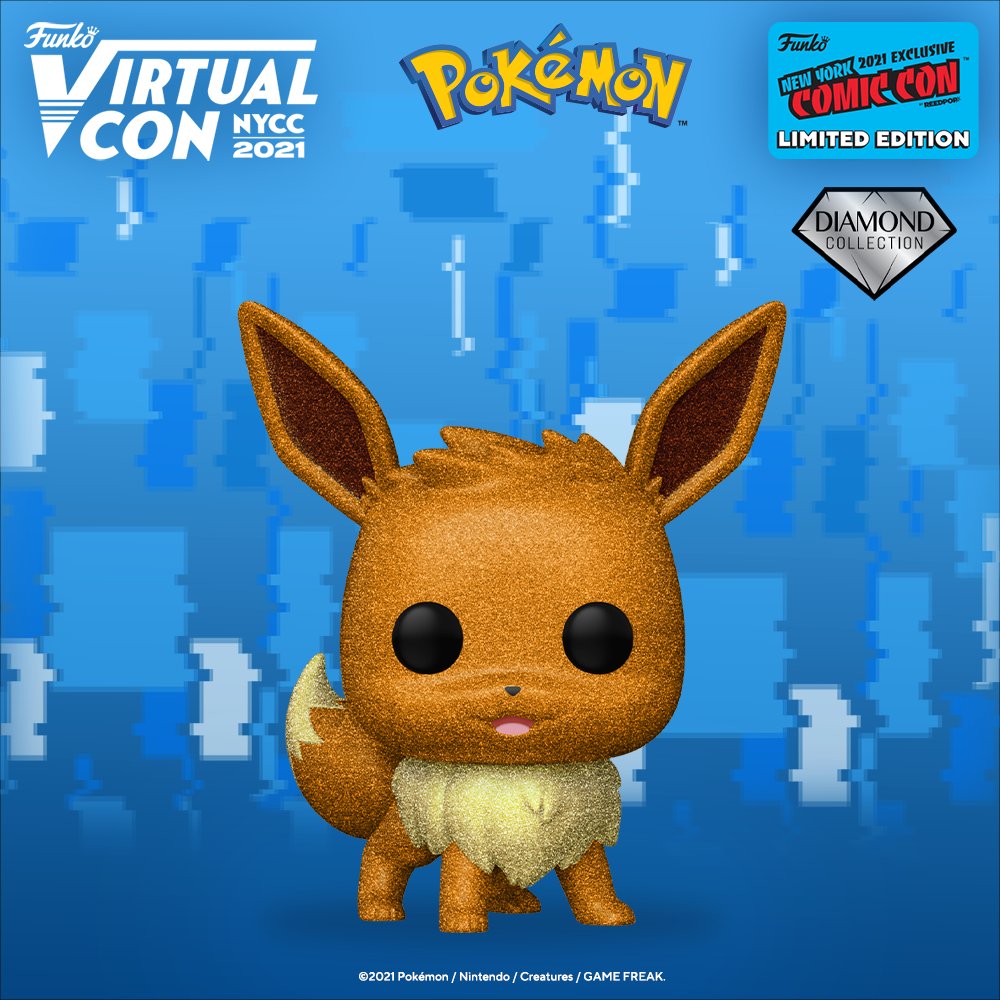 This lines up with previous Virtual Con releases from this year, and now Eevee can join Diamond Glitter versions of Vaporeon, Charmander, and more on the shelf.
Interested in picking up this blinged-out version of Eevee? Keep an eye on Funko, as they'll open sales on Thursday, October 7th at 9 a.m. PT | 12 p.m. ET (the same start time as Funko Virtual Con NYCC 2021). Eevee did make it onto the shared retailers list, so you can try picking one up at Hot Topic (US) on Friday, October 8th at 6 a.m. PT | 9 a.m. ET. There's a third option, and that's to swing by Funko HQ and Funko Hollywood retail stores on Thursday, October 7th as they'll have a limited stock of certain POP!s.
Leave a Comment