Funko is keeping their convention exclusive merchandise going this year, despite the likely cancellation for all large-scale events this year. Returning to the virtual space, Funko Virtual Con will be here soon, starting with the convention exclusives for the Spring 2021 season. With Emerald City Comic Con (ECCC) up first, next week you'll be seeing some sparkly and shiny versions of some Pokémon Funko POP!s.
First up are Charmander and Vaporeon! Okay, they're not Pokémon shiny, but "diamond" variant, "wow, that's so much glitter… I'm not taking this out of the box" shiny.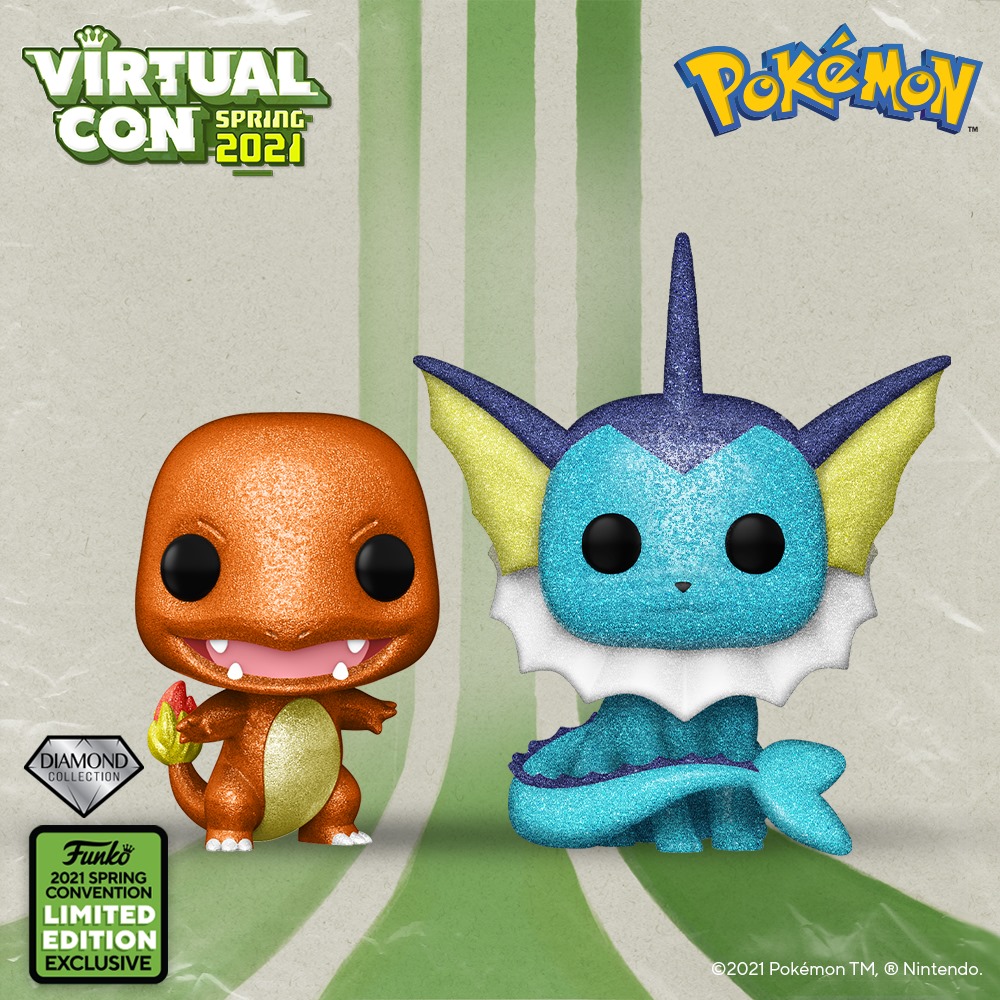 These Kanto icons will be sold online via Funko's online store and at select retailers. Both POP!s are shared exclusives, with Charmander at Target and Vaporeon at Barnes & Noble, and will be available on March 4th. Yet, Charmander accidentally launched early on Target.com this past Friday, albeit briefly. The listing has been fixed since, labeling it as "Coming soon". Regardless, you can check this page again on March 4th, when the Funko POP! will be available in stores and online.
If you live outside of the US, you'll find these two at other retailers.
More infographics concerning shared exclusives for multiple regions can be found on Funko's official blog.
Given that last year's variants were all flocked, we expect to see more Pokémon get doused in glitter and join the Diamond Collection variant family throughout 2021.
Leave a Comment