Metroid Dread releases this Friday, and we all know what you're clamoring for: a set of non-video game merchandise in order to showcase to friends, family, and the world at large that you are in fact a Gamer Who Likes Metroid. Fortunately, My Nintendo is offering a chance to fill that void in your life with a Metroid Dread Sweepstakes, where ten lucky winners will win a collection of small items.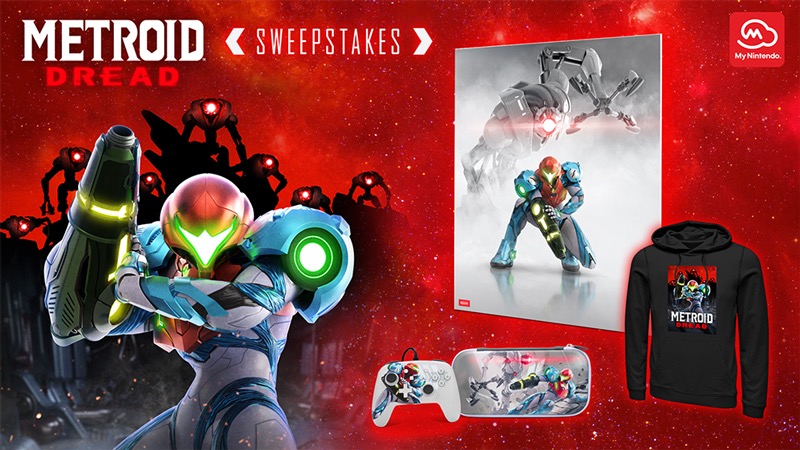 First is a 20" by 24" metal sublimation print of Samus and an EMMI, which looks deeper and sharper than a traditional photo print. Next is a Dread-themed wired controller and a matching slim case for the Switch, which will actually deck out your play gear in Metroid imagery. Last but not least is a sweatshirt emblazoned with Dread's box art in a relatively simple arrangement.
It costs a piddly 10 Platinum Points to enter the sweepstakes, and each contestant can enter up to three times. The sweepstakes won't end until a month past the game's release, in November, so you have plenty of time to throw your proverbial hat in the ring. This isn't the only Metroid Dread-themed reward on the site, though. Samus stars as the monthly digital calendar wallpaper reward and a pair of holographic foil posters (size 11.75″ x 18″) will make their way to the physical reward section later this month. For those entering the sweepstakes – good luck, hunters!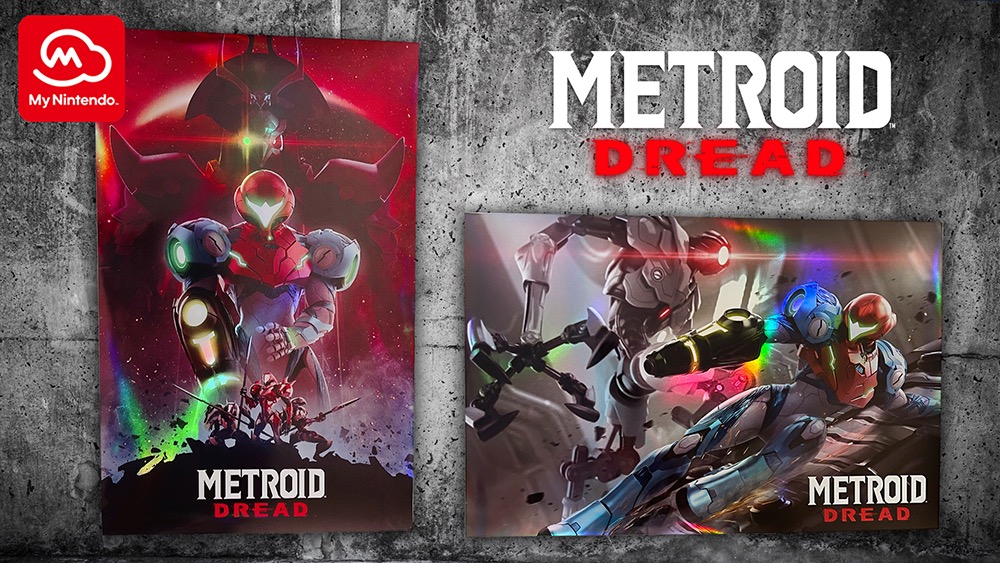 Leave a Comment