Super Rare Games is back with another Nintendo Switch digital-now-physical release next week. This time the company is partnering with NEOWIZ to bring Metal Unit into the physical cartridge world.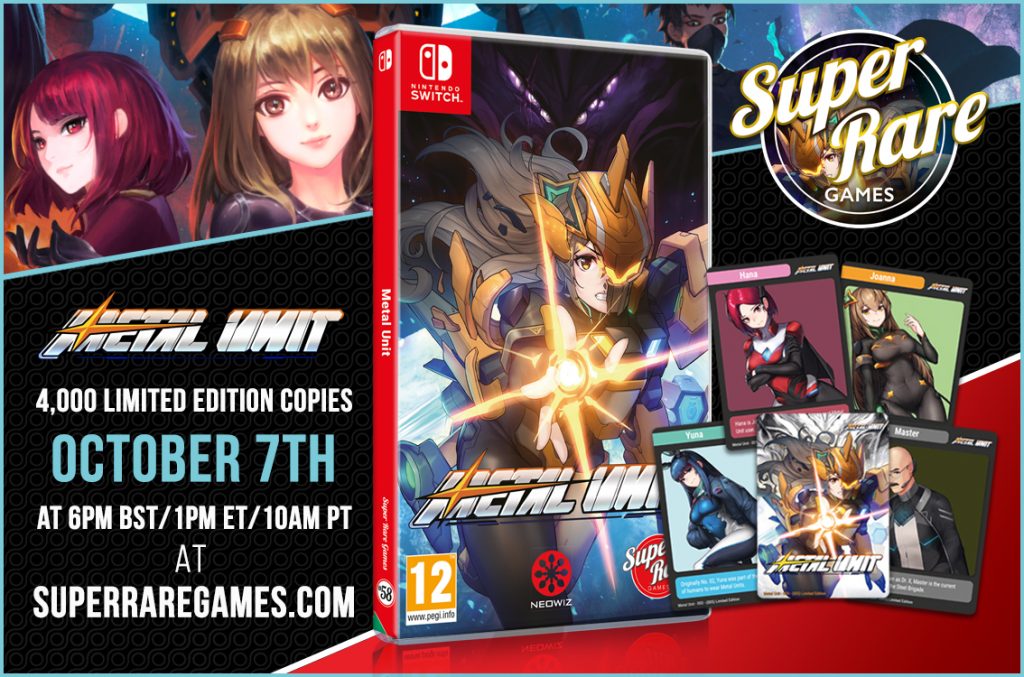 On Thursday, October 7th at 10 a.m. PT | 1 p.m. ET, Super Rare Games will start accepting pre-orders for Metal Unit. In Super Rare Games tradition, each copy will come with the game on a cartridge, a full-color manual, sticker, pack of three trading cards, and a reversible cover. The run is limited to 4,000 copies and costs $36.50 per game (a strict 2 copies per customer limit is in place). Additional card packs will be available to purchase for $3.38 each (limit 5 packs per person) for those who want try and complete the set.
Metal Unit is a sprawling side-scrolling platformer with roguelite features. Play as Joanna, a soldier on a mission to capture her treasonous sister. Wear the M-Unit 11 suit and battle against monsters and aliens while uncovering the truth about humanity.
Set your alarm and be ready to secure your physical copy of Metal Unit when orders are accepted next week on Thursday, October 7th at 10 a.m. PT | 1 p.m. ET only at Super Rare Games.
Leave a Comment