After 24 years, TAITO and ININ Games are remastering and porting G-Darius over to current generation consoles. Available digitally today, you can revisit (or experience for the first time) G-Darius as G-Darius HD. See it for yourself in action below.
G-Darius HD features:

Branching stages and multiple paths through each stage
Iconic, maritime-inspired boss designs
Unique enemy spacecraft capture system for strategic depth
Playable with modern high-resolution, or original arcade graphics
Fantastic soundtrack and audio design
For fans and collectors that would prefer a physical edition, it's on the way! You can get a copy on Friday, October 15th (North America), or on Friday, October 29th (Europe). Some retailers are accepting pre-order right now too, like Amazon (the North American release, specifically).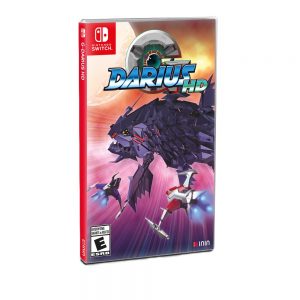 Experience classic shoot 'em up action in HD today by picking up G-Darius HD for $29.99 on the Nintendo Switch (via the Nintendo eShop) or PlayStation 4 today.
Leave a Comment