Soon you can dance the night away with your favorite night creature slaying and castle traversing tracks. Konami has announced that a Castlevania CD compilation featuring 26 discs will be released exclusively through the Konami Official Shop in Japan this December.
From the original Castlevania that debuted on the Nintendo Entertainment System to the PlayStation 3 and Xbox 360's Harmony of Despair, the massive Castlevania Black and Castlevania Red soundtrack collection will contain more than enough symphonies to fill Dracula's home.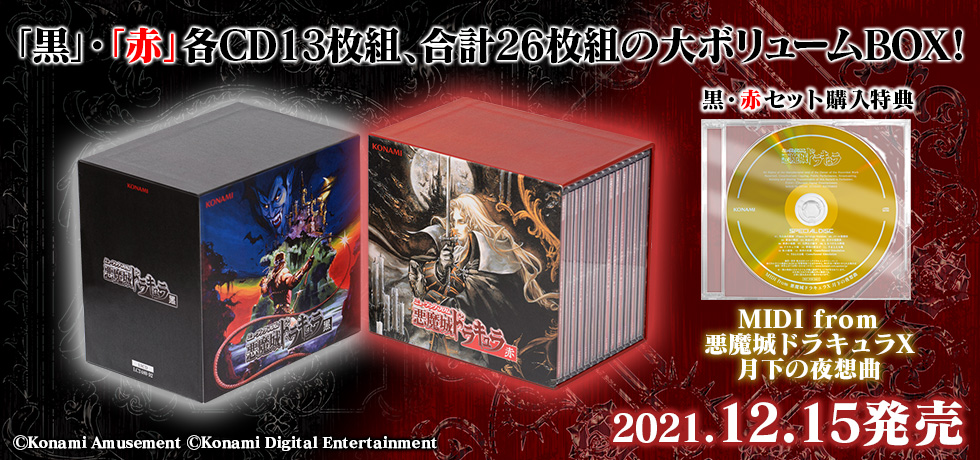 The Castlevania Black and Castlevania Red soundtrack set will be released on December 15th for ¥28,600 (about $256.45). Customers who currently pre-order the set through the company's store page will also be eligible to receive a bonus CD featuring the MIDI arrangements of songs from Castlevania: Dracula X. You can see the full tracklist for both Black and Red soundtrack sets, as well as the bonus MIDI arrangements CD on the collection's listing page.
Recently, Konami also shadow dropped the long-rumored Castlevania Advance Collection at last week's Nintendo Direct. When more Castlevania news drops from Konami, we will be sure to let you all know!
Leave a Comment