Last week's Nintendo Direct finally confirmed that Project Triangle Strategy would be called Triangle Strategy, but that amazing name change wasn't the only thing revealed about the game. Not only did we get confirmation of a release date, March 4th 2022, but also the reveal that a variety of changes based on demo feedback were being implemented. These included shorter loading times, more difficulty options, camera rotation, and much more besides.
Now Nintendo of Europe has shared much of the same info but also confirmed that the game will be getting a special edition in Europe. Packed in a "Diary of Orlaea" box, the "Tactician's Limited Edition" will include a set of playing cards, a steelbook, a double-sided poster, and six customized dice. The latter two are kept mysterious, presumably because the artwork adorning them contains spoilers or is not yet finalized.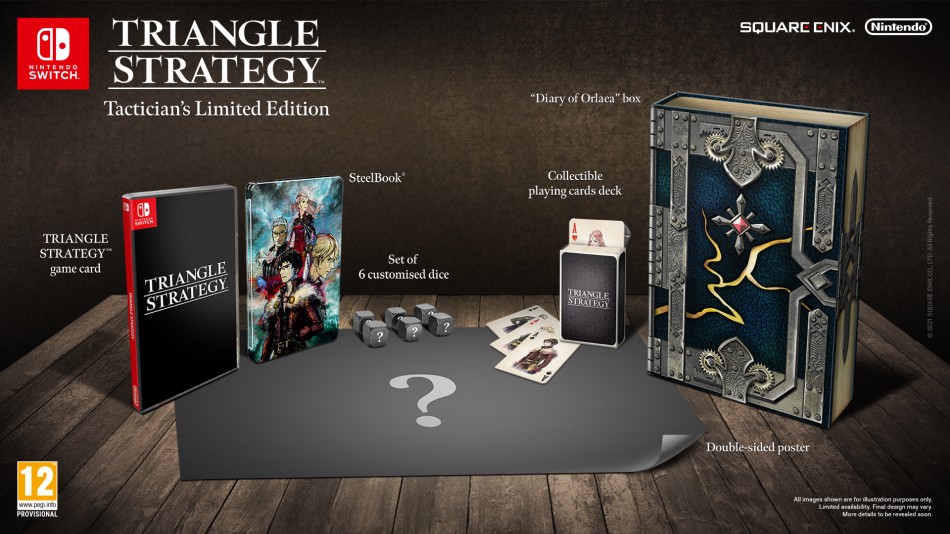 We will be sure to let you know if North America receives any similar special editions before Triangle Strategy launches on March 4th, 2022.

Leave a Comment