It's oddly been over a month since the last batch of Poké Lids made the rounds in Japan. As part of the Japanese Government and The Pokémon Company's collaboration, the continued support for the artistic manholes around the country has not stopped since its debut almost two years ago. With well over two hundred covers to find in its many prefectures, five more Poké Lids were unveiled and installed today at Hanazono Rugby Stadium in Higashi-Osaka – one of which finally includes the Legendary electric Johto beast Raikou!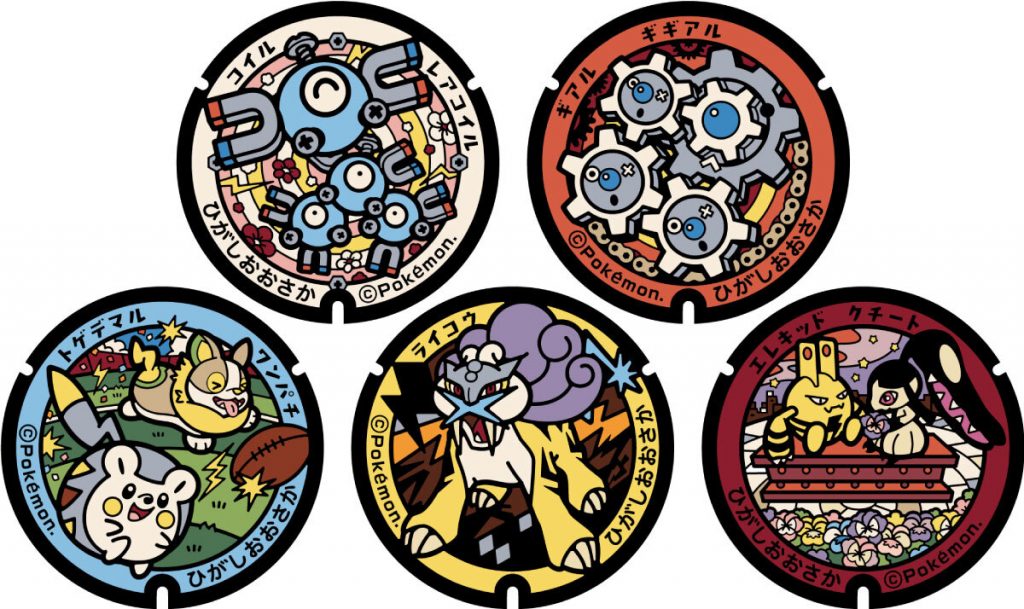 As can be seen above, the latest five Poké Lids that have made their way to Osaka all contain unique designs embodying their local atmospheres which contain electric structures. Magnemite, Klink, Yamper & Togedemaru, Raikou, and Elekid & Mawile can all be seen depicted in the newest lids.
Like every other Poké Lid, the on-foot tourist attraction will act as a PokéStop for Pokémon GO players and will include an increased spawn rate for their cover species (of course, with the exception of Legendary Pokémon who can only be found in special raids).
When the next batch of Poké Lids are installed around Japan we will be sure to let you all know!
Leave a Comment