August 24th is a very important date for Rune Factory fans and this year it's even more so. The spin-off series of Story of Seasons (a.k.a. Bokujō Monogatari) launched 15 years ago today in Japan! Created in honor of Story of Seasons' 10th anniversary, Rune Factory took the farming-sim aspect of SoS and combined it with combat, by defeating (or befriending) monsters. Sure, it may be 14 years old for North American fans and 12 years old for European players, but that isn't stopping Marvelous and Xseed Games from throwing a 15th-anniversary celebration.
Teased by Xseed Games on Monday, a special trailer showcasing every Rune Factory game (including the upcoming Rune Factory 5 for Nintendo Switch) was released today:
Plus, a special illustration featuring the playable characters from the Rune Factory series and the special 15th-anniversary logo was also shared: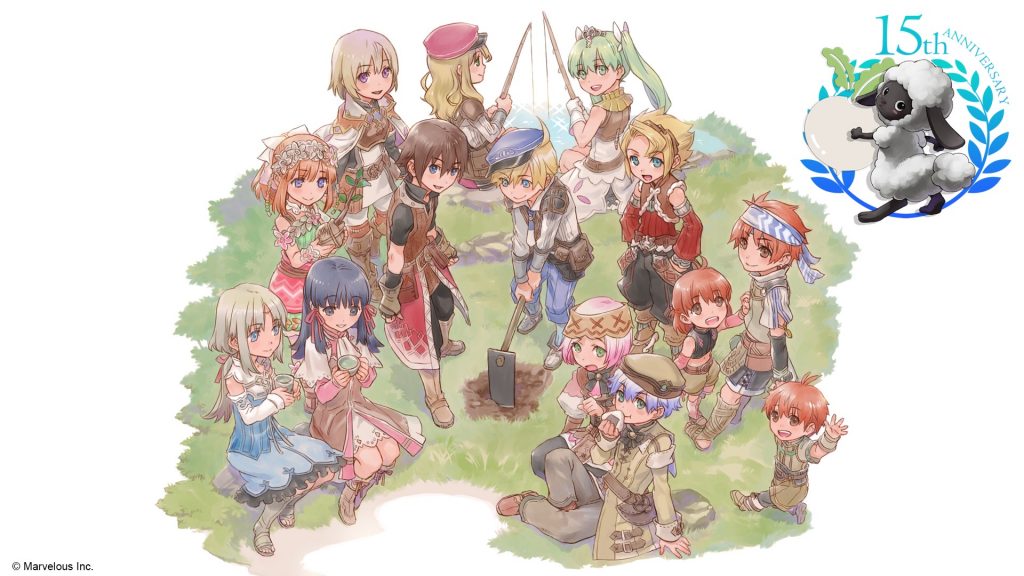 Marvelous and Xseed Games also launched dedicated Rune Factory Twitter accounts (one each for North America and Europe). There, each account is hosting a giveaway featuring artwork from each game plus the 15th-anniversary illustration via a postcard set.
To commemorate our Twitter launch, we will be hosting a special RT #giveaway! RT & follow to enter to win an exclusive 9pc #RuneFactory Post Card Set! Campaign ends 9.7.21 @ 9AM PT #RuneFactory15th pic.twitter.com/Je1wrNeVjg

— Rune Factory North America (@RuneFactory_NA) August 24, 2021
No doubt we'll see more from these accounts about Rune Factory 5 as well as other ways to celebrate the series' 15th anniversary. For now, all Earthmates will want to enter these special retweeting giveaways on Twitter before the contest ends on Tuesday, September 7th.
Leave a Comment