The Nintendo Switch already plays host to a few id Software classic shooters, specifically the DOOM series. It looks like you'll soon be able to play that series' original successor too, as the ESRB has rated QUAKE for the Nintendo Switch.
The listing appears to be for a remaster of the 1996 game, judging by the description and the fact it'll be available on the PlayStation 4 & 5 (it's unlikely a brand-new Microsoft-owned Bethesda game would launch for those platforms.) South Korea's ratings board has also listed "QUAKE Remastered".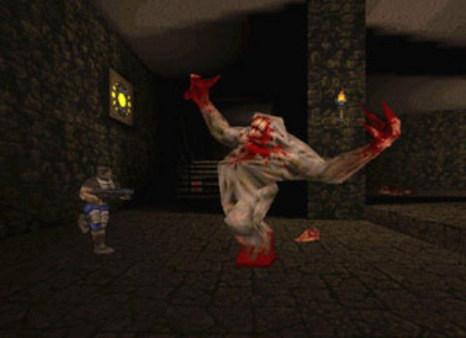 Originally released for PCs, QUAKE was an evolution of the DOOM formula, utilizing a new engine and making much more extensive use of 3D assets and gameplay. It was critically acclaimed in its time, and its multiplayer components in particular endure even to this day.
QUAKECON will be airing later today from 2 p.m. ET, and it's likely to feature this announcement.

Leave a Comment