If you're a fan of bopping slimes in Square Enix's Dragon Quest series then you should definitely check out this new official survey from the company which will apparently "help shape the future" of the series going forward.
The survey gauges your general video game interests before pivoting to the franchise itself, asking which games you are familiar with and asking you to rank your favorites. You are also given the opportunity to write about whatever you want to see next from the series in your own words.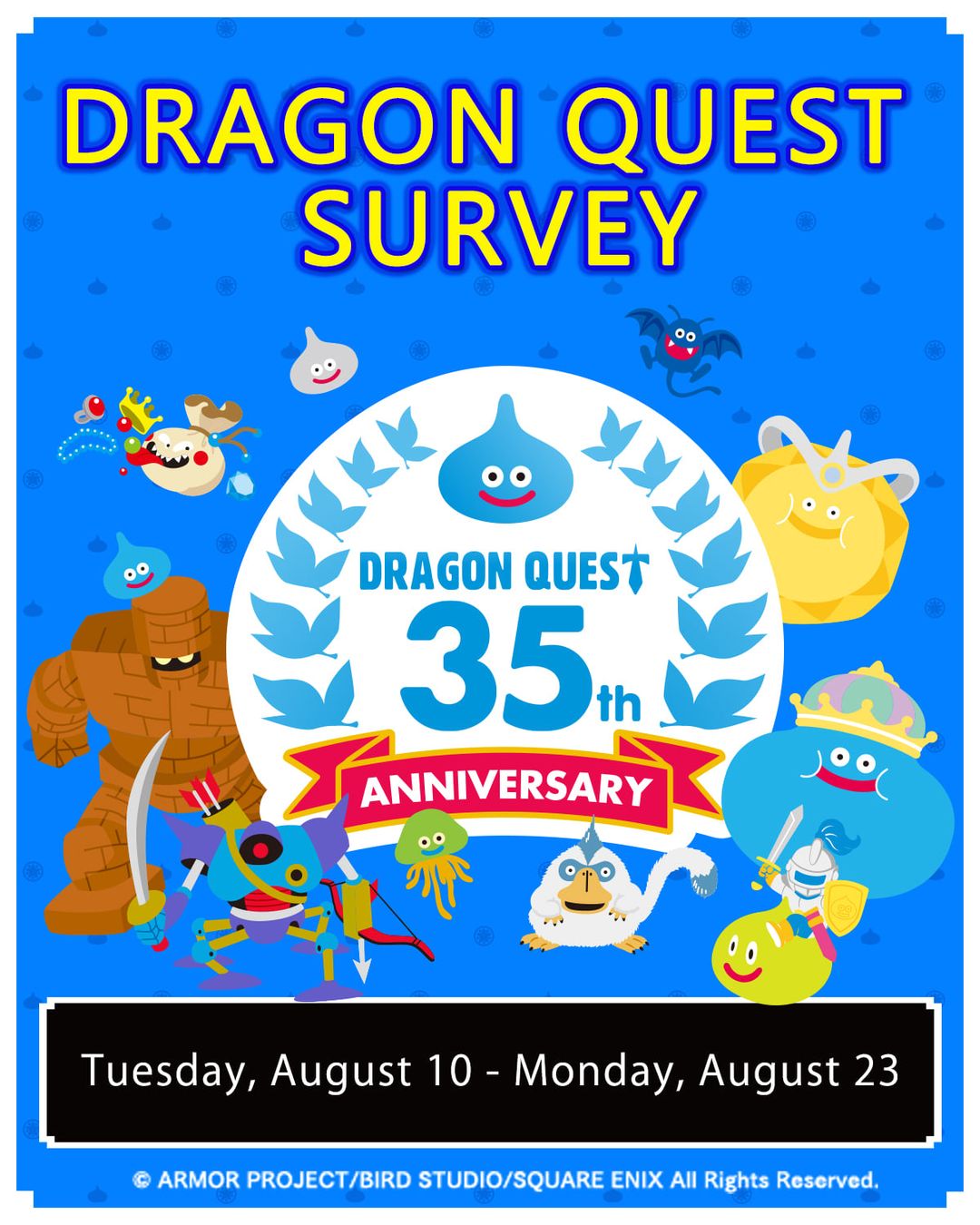 The survey will run from August 10th until 23:59 p.m. PDT on August 23rd, so be sure to get your answers in!

Leave a Comment