In the wake of Animal Crossing: New Horizons' colossal worldwide success and the ongoing COVID-19 pandemic making video game software and systems more in demand than ever, many have had a real tough time getting ahold of anything bearing the Animal Crossing brand. The consumer struggle has certainly peaked in the case of the Sanrio Collaboration Packs of collectible amiibo cards, which seem to be rarer than the game's coelacanths, gold nuggets, and the Royal Crown combined.
Fortunately, according to a recent Reddit thread, the packs are now back in stock at Target stores. The thread, which has unsurprisingly caught the attention of many Animal Crossing fans, has many responses from users backing up the claim, with many people sharing that luck was indeed in their favor when seeking the elusive cards at their local Target stores.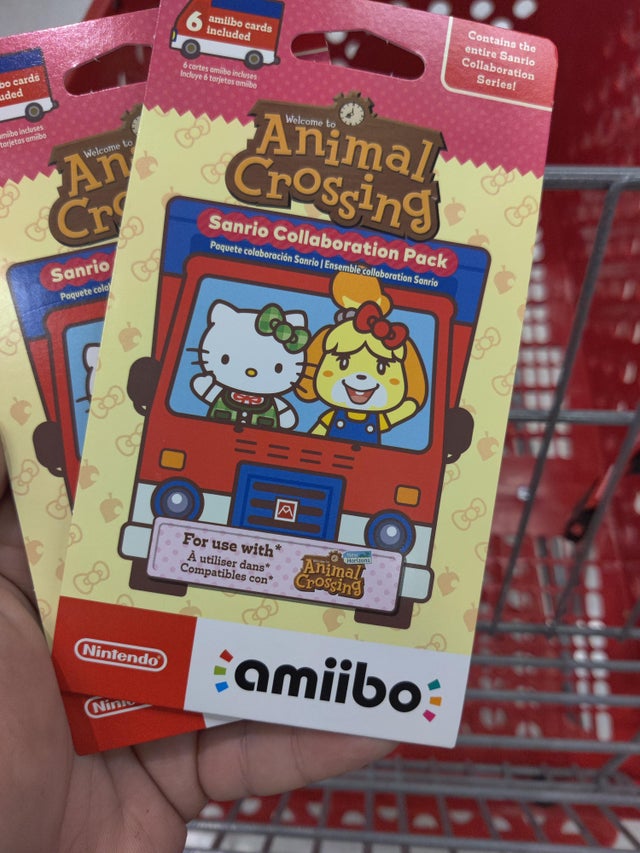 For updates on the availability of the Animal Crossing: Sanrio Collaboration Pack and other amiibo, stay tuned to our Amiibo News page and Twitter. As for those of you now getting ready for a trip to Target, be safe, and best of luck!
Leave a Comment