Monster Hunter Rise, as all games containing canines are now obligated to do, included the crucial gameplay mechanic that allowed players to pet the dog. Sometimes, though, virtual pet appreciation just isn't enough, which is why I'm so tempted to splash out on Capcom's latest Palamute figure and bring this good boy home.
The statue sees a Palamute sitting beside a Cohoot on a large stone lantern, the pair giving each other the kind of glance that only best buddies can share. Look how happy they are!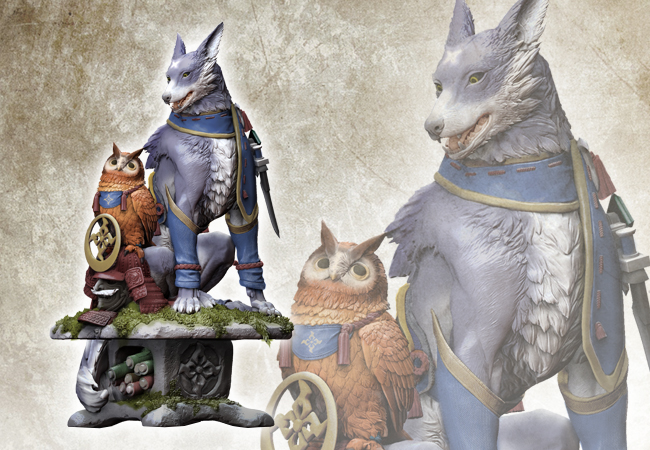 It's an incredibly meticulous figure, with not only intricate detail applied to the creatures themselves, but also subtle features that Monster Hunter Rise fans will appreciate. Stashed inside the lantern are items that the Palamute and Cohoot have collected throughout their hunts, and an ornate stone mask replicates the beautiful Asian scenery seen in the game.
Capcom lists the figure with a retail price of 16,500 ¥ (around $150 / £108), though you can currently snag it for 13,659 ¥ (around $125 / £90) on Amazon Japan, or £103.39 on Play-Asia.
Monster Hunter Rise is available now and currently exclusive to Nintendo Switch. Speaking of great video game dogs, earlier today we reported on the latest collaborative Capcom content coming to Monster Hunter Rise, which will see Ōkami protagonist Amaterasu make her graceful appearance.
Leave a Comment