Frogger is a game you should probably never play in reality with cars, logs, alligators, and lily pads, but soon a brave lineup of competitors will be jumping into the arcade game's gameplay with Wipeout-style courses. Konami's globally iconic arcade game has been known to be receiving a reality-based series on NBC's streaming platform Peacock for a while now, however, details about the upcoming show have finally been revealed along with its first-ever teaser image.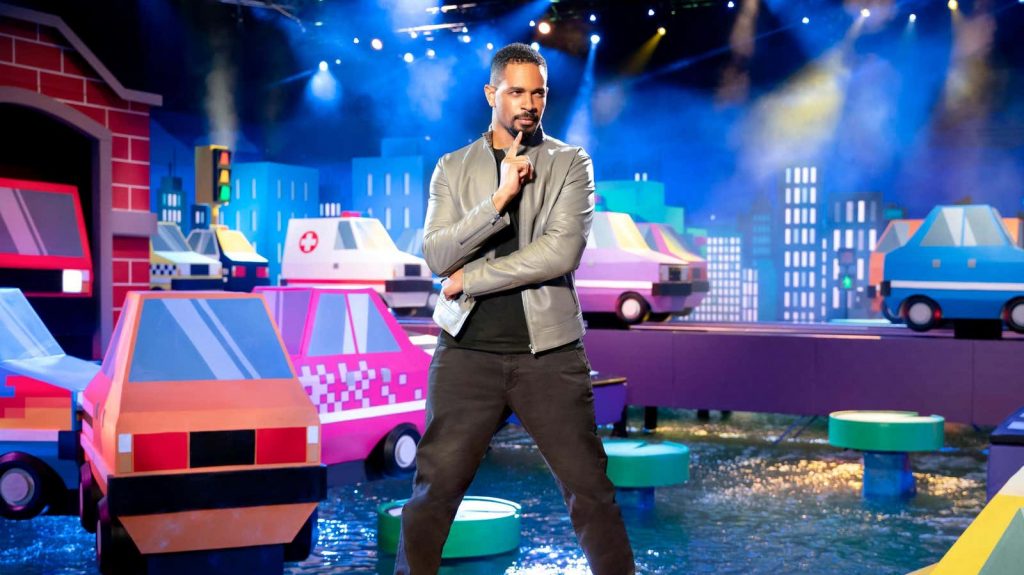 Unveiled with the image above, it's been announced that Damon Wayans Jr. from Happy Endings and Big Hero 6 will officially be hosting the Frogger series on Peacock alongside Good Morning Football's Kyle Brandt. Outside of the announcement of a host and the image showcasing a course from the show that features a retro aesthetic inspired by the original 1981 Frogger, no other details have been revealed at this time.
When Frogger receives a first trailer or more details from Peacock and Konami we will be sure to let you all know!
Leave a Comment