Back in 2020, life-sim and adventure game fans may remember the release of Summer in Mara — a unique adventure game that blends elements of farming, crafting, and life simulation with easy RPG features. The game follows a young girl named Koa, who you play as to help take care of your very own island and explore the surrounding ocean area.
Developed by Spanish games developer Chibig, the game got its first release just over a year ago, though without an official release in the Asia region. It looks like that's changing, though, with an official Japanese and Asia release arriving just next month—and with it, a very special, Japanese-exclusive physical edition available only on Nintendo Switch!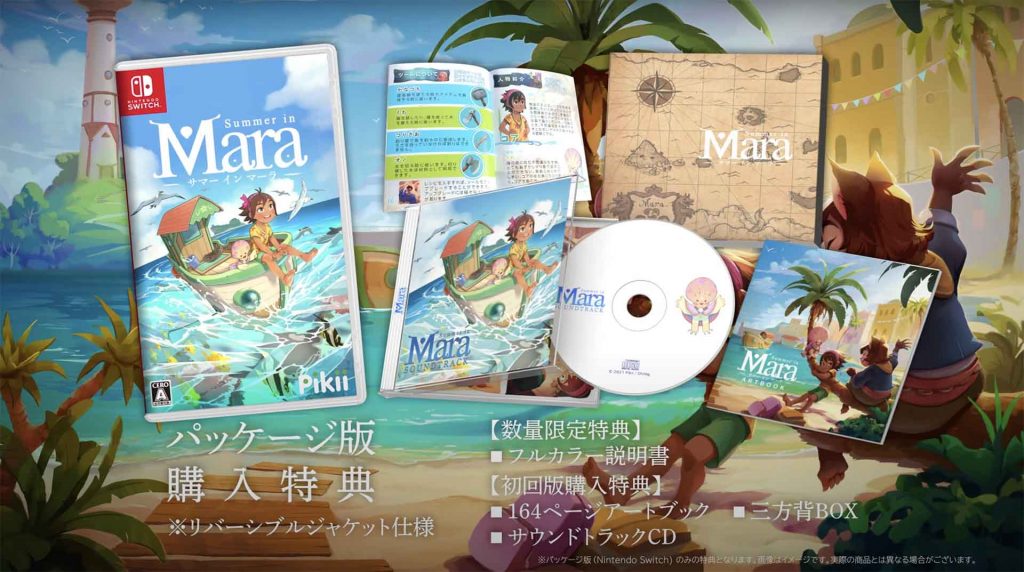 For physical release collectors, this should come as no surprise. It's hardly the first time that a game has gotten a physical release in Japan only, though for those interested in importing the game, you'll be happy to know that this release comes with English support—meaning you'll be able to play even if you don't speak or read Japanese!
For anyone interested in picking up the physical edition of Summer in Mara, the game will release in Japan on August 26th of this year and go for about 4,980 JPY, or $45.50 (though this is before import costs, of course). If you're just looking to play the game, and don't care as much about collecting the physical cartridge, it will release digitally in Japan on the same day, but is already available digitally in the West!
Happy farming!
Leave a Comment