Few company Presidents have had quite the impact on their audience quite like the former Nintendo of America exec Reggie Fils-Aimé. Bursting onto the scene at E3 2004, before he even became President, he instantly transformed the vibes of Nintendo's shows going forward and became a household name for fans.
Of course he left in 2019, and he's embarked on many ventures since, and his next is landing in May 2022. It turns out Reggie will be authoring a new book titled Disrupting the Game: From the Bronx to the Top of Nintendo that's set to chronicle his career.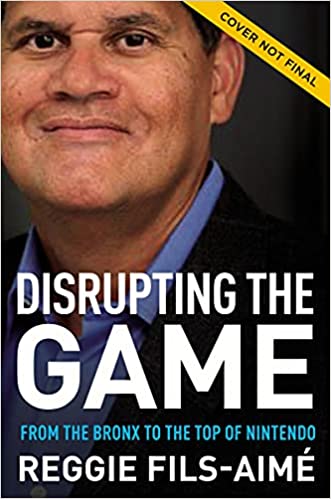 As the Amazon description states…

As close to sitting one-on-one with the gaming legend as it gets, you will learn:

About the challenges Reggie faced throughout his life and career-from his humble childhood as the son of Haitian immigrants, to becoming one of the most powerful names in the history of the gaming industry.
What it takes to reach the top of your own industry, including being brave enough to stand up for your ideas, while also being open to alternative paths to success.
How to create vibrant and believable visions for your team and company.
How to maintain relentless curiosity and know when to ask questions to shatter the status quo.

While I'm sure most of us will be intrigued to hear behind-the-scenes info and are set to furiously scan for mention of Mother 3, I'm gonna be there for the Pizza Hut anecdotes.

Leave a Comment