Earlier today, the Pokémon Company revealed an absolutely stunning collection of cards celebrating the series' 25th anniversary. The new 25th Anniversary Collection features 28 beautiful cards which celebrate the TCG's history, including a whole lot of the classic chubby Pikachu!
The cards bring back artwork from some fan favorite cards, including a full art version of the original Base Set Pikachu art and special V-Max versions of Surfing and Flying Pikachu! A special V-Max card made up of four indivdual cards is also being released which features artwork of Pikachu from nearly every generation of the game!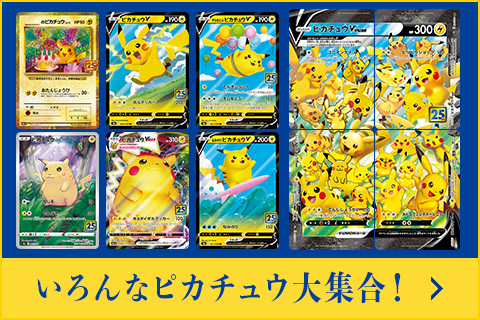 If that isn't enough to get your Poké Balls perked up, a special 25th Anniversary Promo Card Pack is also being released as a free bonus for those picking up four packs of the Anniversary Collection. Each pack comes with one random promo card, including the beautiful Happy Birthday, Pikachu card.
Finally, for those looking to spend even more Pokédollars, a special 25th Anniversary Gold Box is also coming which features limited edition golden cards and accessories.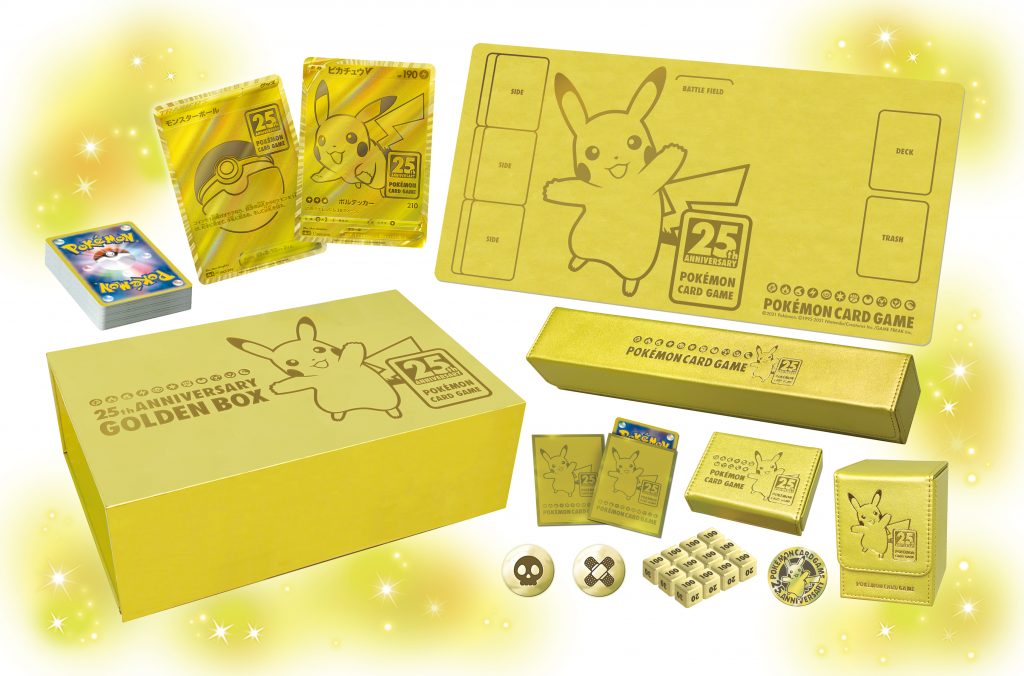 If you're looking to get your hands on these beautiful cards, they will be releasing in Japan on October 22nd. No word on if all of these cards will make it into the North American Celebrations set this October, but it's almost a certainty. Stay tuned!

Leave a Comment