Sonic's 30th anniversary has been marked in a handful of ways so far, and if this latest leak is to be believed the celebrations will be continuing for months to come.
As reported by Tails Channel, three European retailers (SoGamely, ReplayMultiMedia, and GreatGames) have listed a "Team Sonic Racing 30th Anniversary Edition" for PS4 and Switch.
While re-releases of Sonic games are nothing new, its the box-art for this specific listing that raises questions. Apparently, a Sonic art book will be included.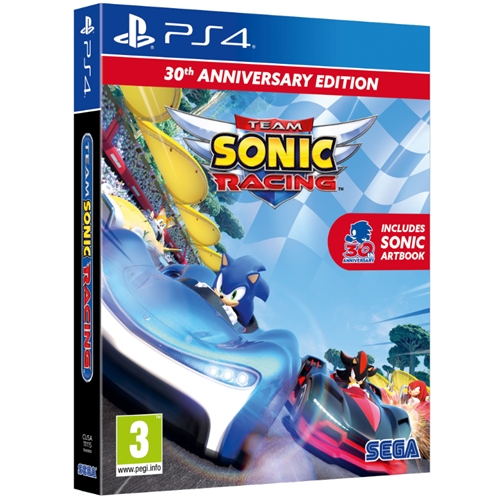 We don't know what the art book will contain as of yet, but with a listed release date of October 27th we might be waiting a while to find out.

Leave a Comment