If you're anything like me, when you think of nuclear power, you probably picture Homer Simpson sleeping at his workstation at Mr. Burns' power plant while radioactive disasters occur around him. Despite this cartoony image, nuclear power is a real and amazing thing, and as proven by incredibly clever YouTube user Ian Charnas, can even apparently be harnessed to power a game of Tetris — if you can meet the demanding amount of components, time, and intellect to do so.
After acquiring glass vials of a radioactive Hydrogen gas called Tritium — which is apparently freely available to anyone willing to purchase it — Ian uses a device called a solar cell to convert the light from the Tritium vials into electricity. As impressive as his small nuclear generator is, however, he discovers that it only produces 1.5 microwatts, and an original Game Boy would require a million microwatts.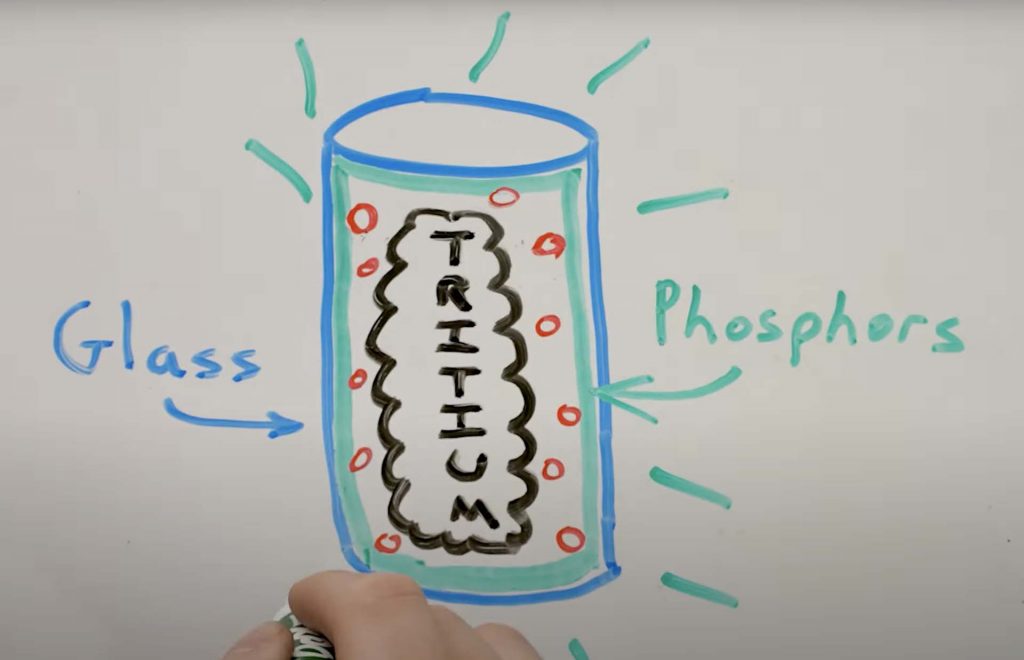 Not one to give up, Ian settles for the next best thing: a cheap, LCD device with a Tetris knock-off called Brick Game. Even this flimsy accessory requires a thousand microwatts, but Ian then discovers that thin-film, solid-state batteries can be used to charge his nuclear generator enough to get the required amount for a game of Tetris. Of course, this is all way more complicated than it sounds, and the process involves hunting down these rare types of batteries, designing a circuit board, soldering with extreme precision, and charging the generator for an entire week per each attempt.
Eventually, Ian manages to power the Tetris clone for a whole hour of gameplay, blowing way past his goal of ten minutes!
It's a fascinating journey with impressive results, and right now, viewers even have a chance to win Ian's amazing nuclear-powered "Game Boy." A raffle over on RallyUp lets you buy as many entries as you like until August 3rd, 2021 at 11:59 a.m. ET. All proceeds will go to a non-profit organization called Chernobyl Children International, which works to help children living near the Chernobyl incident. It's a great cause, and a great chance to win what may be the world's only nuclear-powered portable video game system.
Leave a Comment