Thatgamecompany's free-to-play wholesome co-op adventure game, Sky: Children of the Light, released late last week for Nintendo Switch. Since then, many new players have taken to the skies to bring Light back to the world with friends and loved ones. The game's tenth season,'Season of The Little Prince', has now officially begun as well, and it's just in time to welcome these new Switch-born sky children!
This new season will feature Le Petit Prince (The Little Prince), an internationally beloved character created by Antoine de Saint-Exupéry, and is the first ever crossover-style season in the game's history.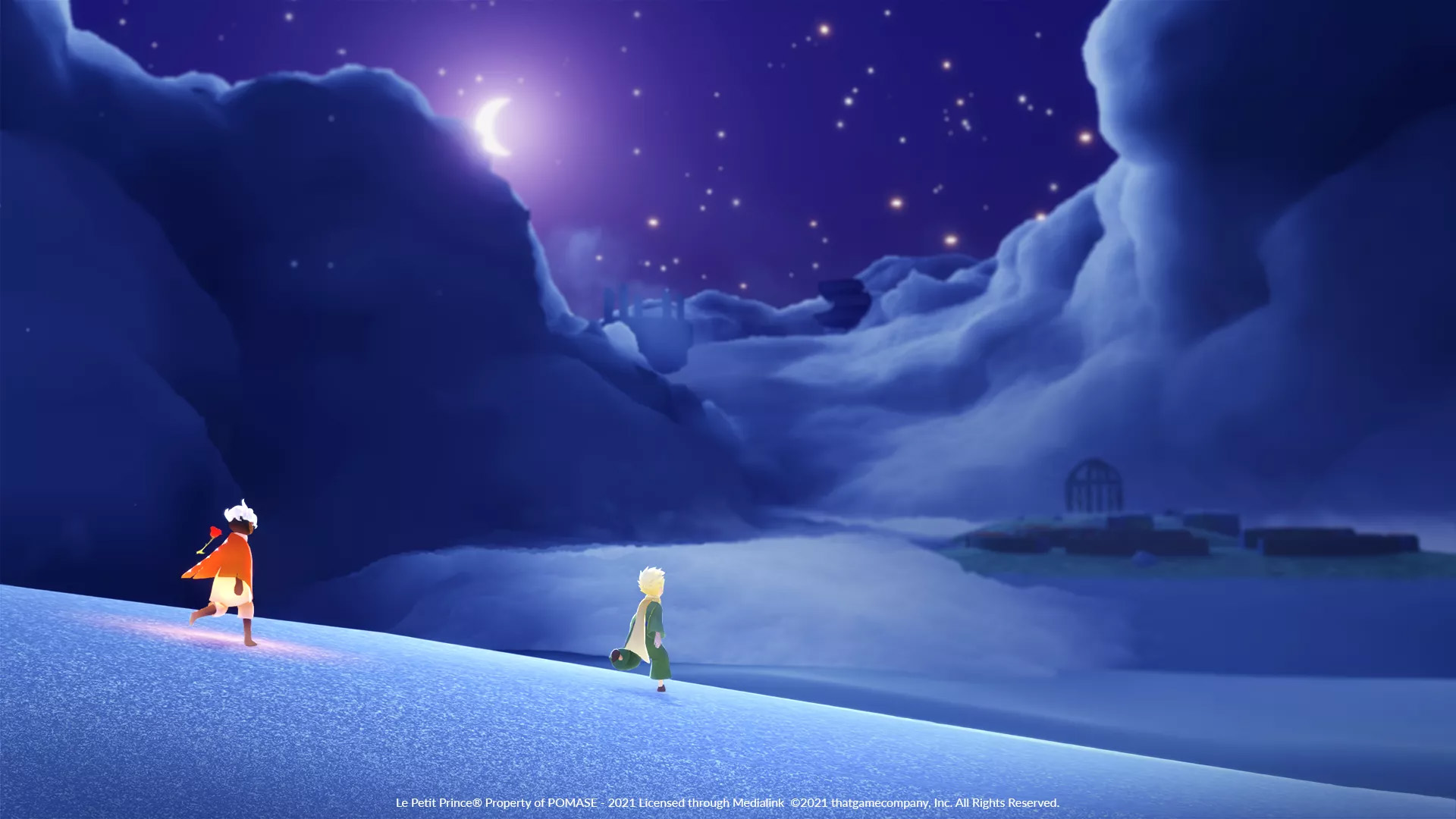 Here's all the details on this heartwarming team up straight from the official Sky: Children of the Light blog post:
The 'Season of The Little Prince' will be Sky's 10th season release and will be playable over the next 11 weeks. A brand new beautifully-designed "Starlight Desert" area has been added to stage the all-new storyline. Through the season, the player will be tasked to explore a different part of the Sky kingdom with the Little Prince to learn about his story and his travels. Fans of the novel will recognize some of the other iconic characters joining the themed narrative arc too. There will be more surprises, expressions, items and cosmetics to unlock throughout this special season.

All features of the 'Season of The Little Prince' can be activated by purchasing the Adventure Season Pass at $9.99, and for gifting with the three-pack bundle at $19.99 within Sky. Additional items and cosmetics such as the Fox Prop, Little Prince Scarf, and Asteroid Jacket will be made available for in-app purchase for a limited time as well.
Sky: Children of the Light is available now on the Switch eShop.

Leave a Comment