Since its launch in March, Monster Hunter Rise has been receiving consistent updates. Version 3.0 brought Crimson Glow Valstrax to the game as well as a new ending for the game's main story. Of course, with new content like this, you're bound to get new media – for example, music. Monster Hunter Rise already has an impressive soundtrack release, with over 100 tracks available to listen to on various streaming platforms as well as available to purchase digitally or physically. Luckily, Capcom isn't stopping with the initial release. Music that was added in Version 3.0 can be streamed and/or purchased digitally starting today!
Titled as Monster Hunter Rise Extra Tracks collection, eight new songs are available to stream and/or purchase via Spotify, Apple Music, and Amazon Music.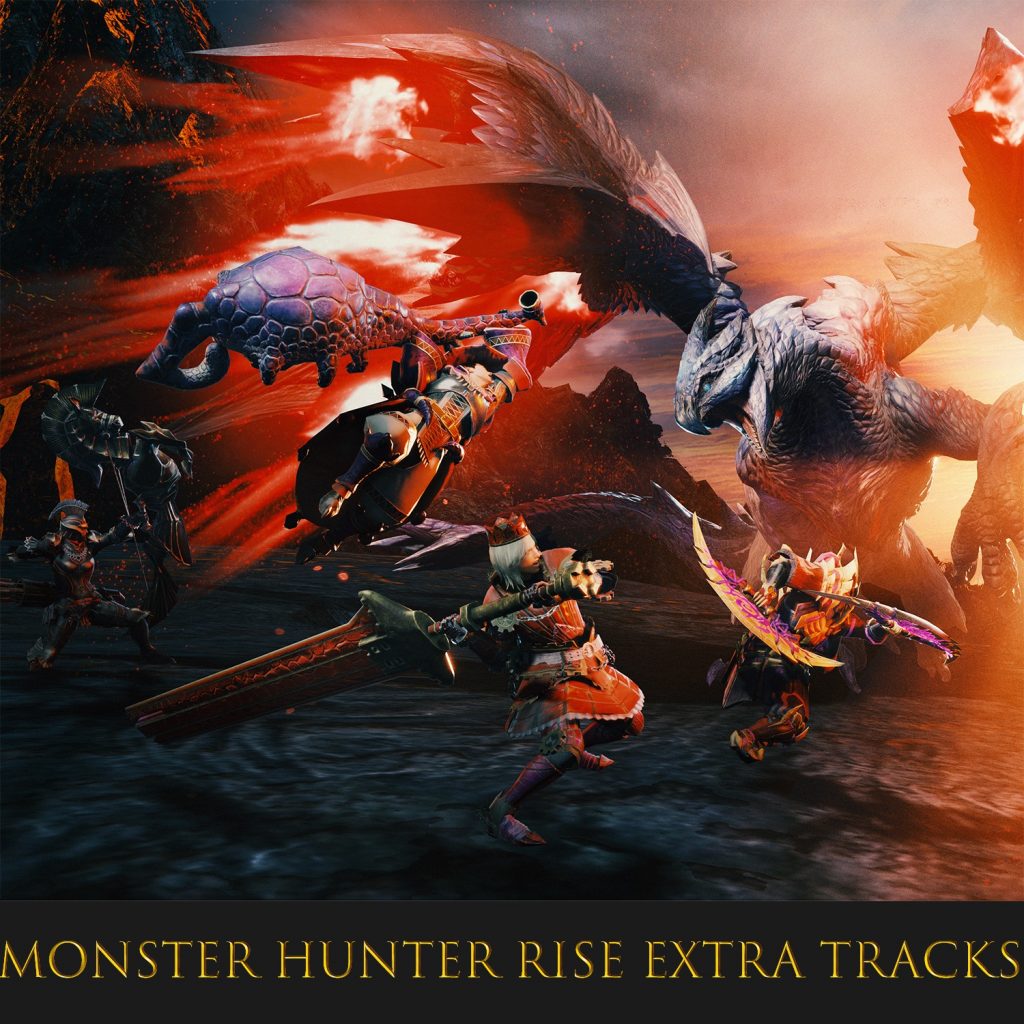 Track List

Silver-winged Star – Valstrax: Rise Version
Silver-winged Star – Valstrax: Rise Version – The Chase
Hot Blood Baths
Encounter with the Allmother
The Allmother
The Flame of Peace
The Allmother (Japanese Version)
The Allmother (Instrumental Version)
Along with this release, Capcom has uploaded a new video on its YouTube channel showing some behind the scenes footage when making the initial Monster Hunter Rise soundtrack.
Now you can enjoy the game's full soundtrack when taking a break from hunts! Hopefully, Capcom will continue to release any and all new tracks digitally after future Monster Hunter Rise updates.
Leave a Comment