The 53rd physical release from Super Rare Games has some excellent timing! From 505 Games and Ovosonico, Last Day of June will escape its digital-only status starting on Wednesday, June 30th (a.k.a. the last day of June).
What would you do to save the one you love?

A Heart-Driven Quest: Last Day of June is inspired by Steven Wilson's haunting song "Drive Home." Recreated as an interactive adventure, Last Day of June takes players on a profound and poignant journey.
Poetry in Motion: A true artistic innovation in visualizing a bittersweet story told through a welcoming, painterly world that showcases the beauty of life and love, but also the contradictions of loss.
Empathy Through Experience: Determined to save his beloved and fueled by the power of grief, Carl introduces players to June's last day. But as they interact with the narrative, players will progress from viewer to a character deeply intertwined in the story.
Fate-Altering Puzzles: Relive June's last day by traveling back in time through her paintings in an attempt to change the results of the fateful and final drive home by solving emotionally challenging puzzles.
Interactive Storytelling: Carl and June's story progresses at key moments where life-changing decisions need to be made, but players may need to navigate unintentional consequences that create new dilemmas – and potentially new opportunities.
Only 5,000 copies will be made available for sale, with a limit of two copies per person. There are no special edition variants here, so for $37.35 you'll get the game and "all the current content on its cart, a full-color manual, interior artwork, an exclusive sticker, and three trading cards randomly selected from the five-card set."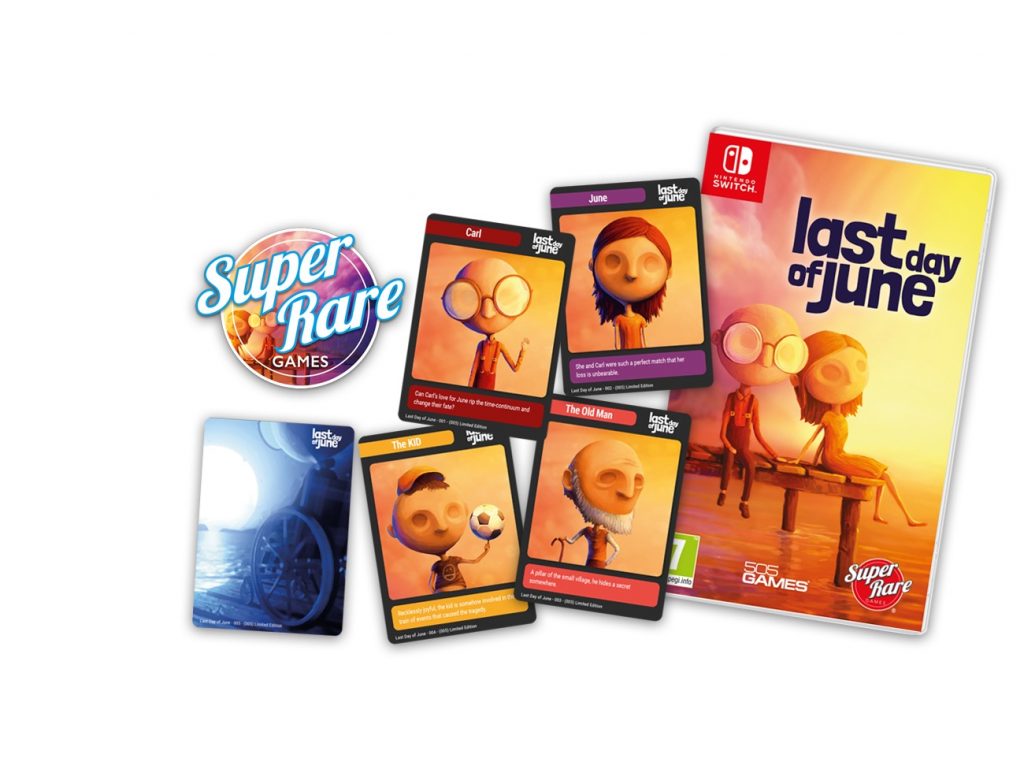 Note: Five-card set pictured, the game will come with only three cards. Additional card packs can be purchased for $3.46 each (limit 5 packs per person).
Orders for Last Day of June open on Wednesday, June 30th at 10 a.m. PT | 1 p.m. ET. Interested? Make sure to set your alarm so you don't miss out!
Leave a Comment