Yesterday, social media accounts for Spike Chunsoft in English and Japanese shared a rather mysterious site and a new hashtag – #NineEyesTV.
Truth is only an illusion… Can you see past it?https://t.co/qMKMHs9eP5#NineEyesTV pic.twitter.com/XupG1sCa1q

— Spike Chunsoft, Inc. (@SpikeChunsoft_e) June 29, 2021
Visiting the site, there a nine floating eyes and an "Enter Password" input. Each eye contains a puzzle that once solved, will transform into a closed eye with the answer (letters) on the eyelid. Solving all nine puzzles spells out Nirvana Initiative, which is the correct password for the input at the bottom of the page. Once successfully entered, you'll be taken to a countdown page that has a timer ending on Thursday, July 1st at 1:53 a.m. PT | 4:53 a.m. ET.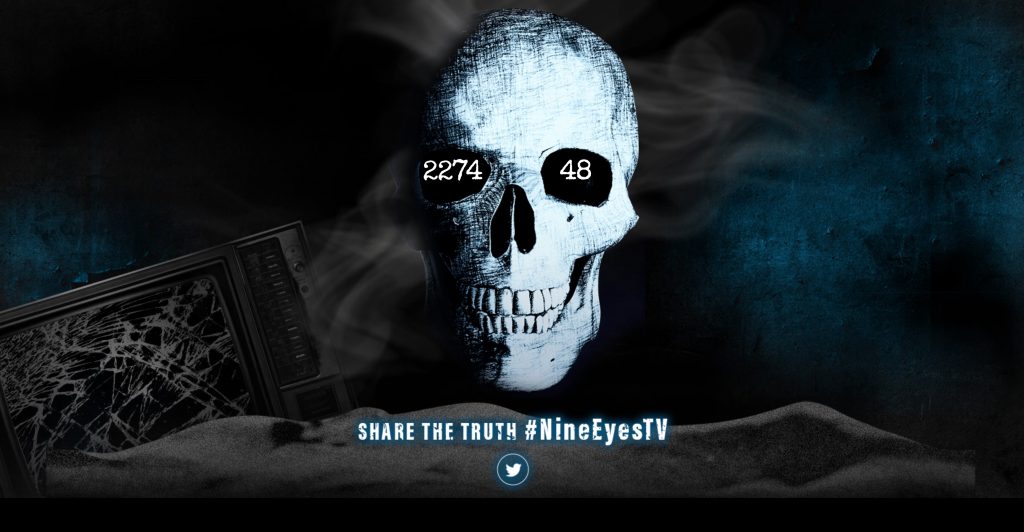 Clicking the Twitter button on the countdown page will open up a tab for Twitter with the following text composed as a tweet:
YOU UNLOCKED #NineEyesTV

TRUTH IS ONLY AN ILLUSION.
As for what game this could be, initial speculation was that this is the teaser for a new game by Kotaro Uchikoshi (director and writer of AI: The Somnium Files, World's End Club, and Zero Escape series). Given the site's imagery (eyes), many were quick to point out this could be the potential sequel for AI: The Somnium Files which was initially released for the Nintendo Switch in 2019. While fans were solving the nine puzzles others were poking around the site's source code and found a possible answer – that this is indeed a sequel to AI: The Somnium Files, titled AI: Nirvana.
I won't say the password right here for anyone interested in solving it for themselves, but entering it correctly leads to a countdown for 2 days from now. Poking around in the HTML reveals a link to something called "ai nirvana" (currently inactive) https://t.co/WUnya2oiJw pic.twitter.com/Gny6l5Tq4J

— batts ⚡ the club when the world ends (@somniumfiIes) June 29, 2021
Uchikoshi, who directed and wrote the first AI game, left Spike Chunsoft in 2017 to form Too Kyo Games with Kazutaka Kodaka (Danganronpa series writer), Masafumi Takada (composer for Killer7, God Hand, No More Heroes, and Danganronpa series), and Rui Komatsuzaki (illustrator for the Danganronpa series). Given the timing for AI: The Somnium Files, released in 2019, it wouldn't be out of the question for Uchikoshi to return to direct and write AI: Nirvana.
Luckily, we don't have to wait long for Nine Eyes TV's countdown timer to end and confirm AI: Nirvana or further confuse us with a new series of puzzles.
Leave a Comment