Tekken's gameplay is rightfully lauded, but it's its vast cast of multi-national characters that fuel the action. Kazuya may be the one taking the playable slot, with Heihachi as a Mii Fighter, but there's still room for more over on the Spirit Board.
Shown as part of Mr. Sakurai presents Kazuya, the Tekken Spirit Board will feature ten spirits total. Through those there will be 14 characters from the series recreated via Smash's roster and mechanics.
They are the following:
Paul Phoenix & Marshall Law

Nina Williams

King & Armor King

Ling Xiaoyu

Kuma & Panda

Asuka Kazama

Yoshimitsu

Jack-7

Jin Kazama

Heihachi Mishima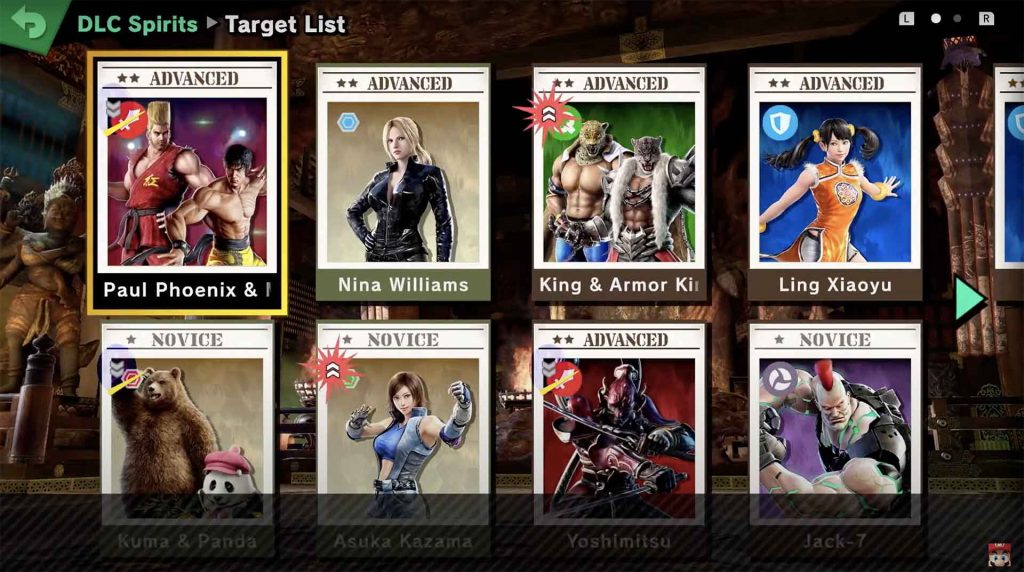 Of note is that the Jin spirit can be enhanced and upgraded into Devil Jin. The Heihachi fight will also change to feature the character's dedicated costume if you've purchased, making it a little more true to form even if it's using his younger design from Tekken Tag Tournament 2.
You can face off with these Tekken inspired fights when Challenger Pack 10 releases on June 29th.
Leave a Comment