After a lengthy demonstration of the character's moveset, Masahiro Sakurai confirmed when players will be able to download Tekken's Kazuya Mishima into Super Smash Bros. Ultimate. The wait won't be long at all — Kazuya will be available in Smash beginning June 29th. With that quick turnaround comes a bit of bittersweet news, though it's an announcement that's been a long time coming.
Sakurai has confirmed that after the promised Challenger Pack 11, there will be no more fighters coming to Super Smash Bros. Ultimate. He also mentioned that the wait for that fighter may be a longer gap, but that he and his team are still dedicated to having them available before the end of 2021. This will likely be completed via telework from their homes due to the continued impact of COVID-19 in Japan, though it was nice to hear staff laughing at Sakurai's jokes during this latest presentation once again.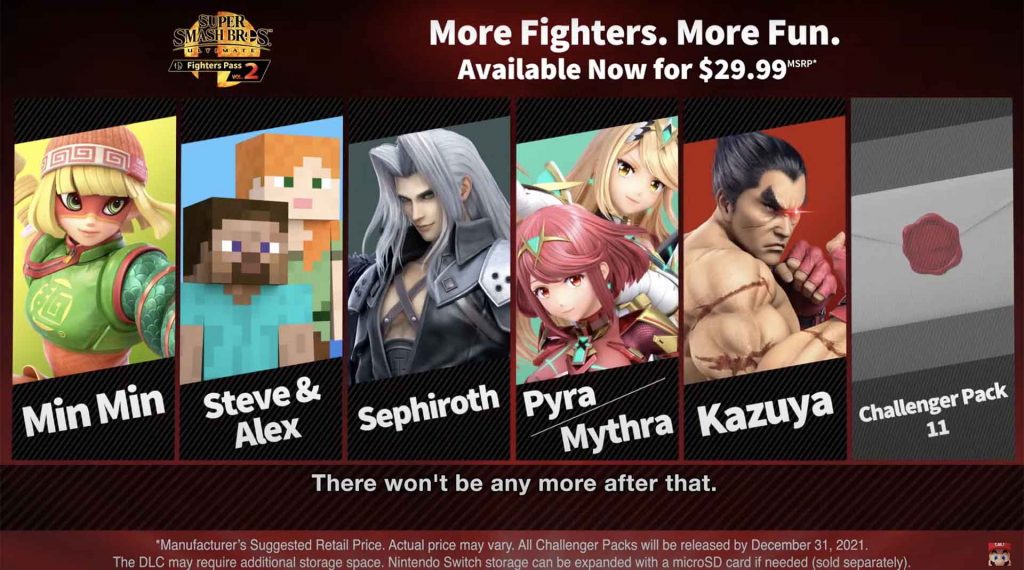 Reflecting on how long he's been working on the current state of Super Smash Bros. (specifically framing it from Smash for 3DS and Wii U's development ten years ago), Sakurai called it his life's work. Taking stock of just how many characters and series are represented in Ultimate, that's not an understatement at all. There's no telling what he'll be doing after the game's considered complete, but hopefully first on the list is a vacation.
Leave a Comment