The farming sim and action-RPG hybrid from Edelweiss and Xseed, Sakuna: Of Rice and Ruin, officially crossed the one million units sold milestone earlier this month. Such a fruitful reaping is worthy of celebration, and that's just what the team at Edelweiss has done by releasing an update for the game that allows players to carry both their dog and cat at the same time! This how-did-we-live-without-it feature is joined by updated AI for Sakuna's dog, which will now rush to greet her when she returns home from her adventures.
On a technical level, the patch has added in new balancing changes to keep the game fresh for returning players, as well as opened the door for even more aspiring rice farmers to experience Sakuna's tale by adding new supported languages.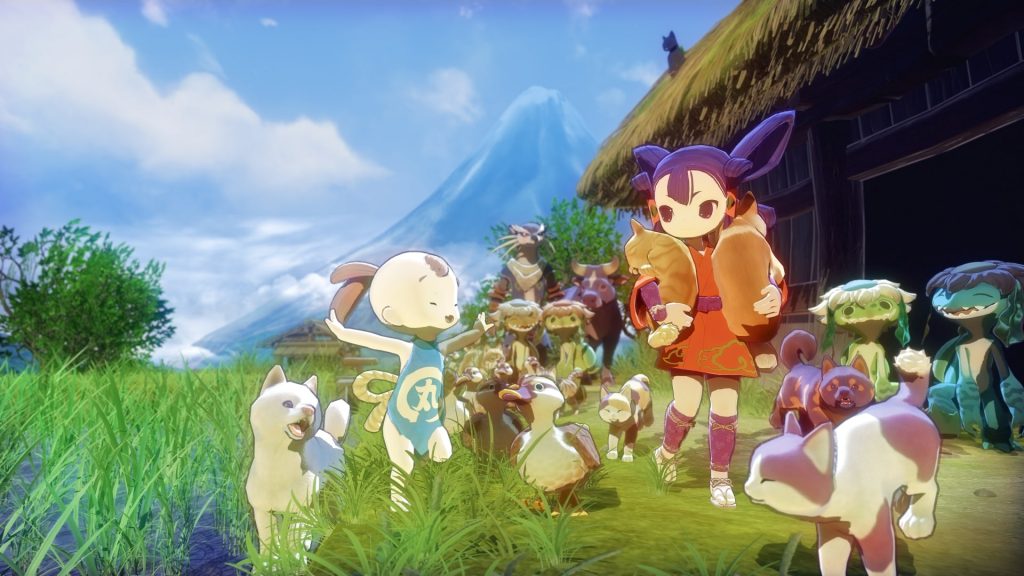 Kenji Hosoi, Executive Vice President at XSeed Games and self-proclaimed rice enthusiast shared the team's excitement for the game's incredible success:
"We're thrilled that so many people have experienced Princess Sakuna's many adventures, from the relationships she forms with her human and animal companions to the unique charms of traditional Japanese rice cultivation. We hope adding support for more languages and new storefronts, as well as fun additions from Edelweiss such as new ways of interacting with your pets, will entice more players around the world to experience her journey and the learn about the power of rice!"
Sakuna: Of Rice and Ruin is available now on the Switch eShop, and is currently discounted by 30% to celebrate the game's monumental sales!
Leave a Comment